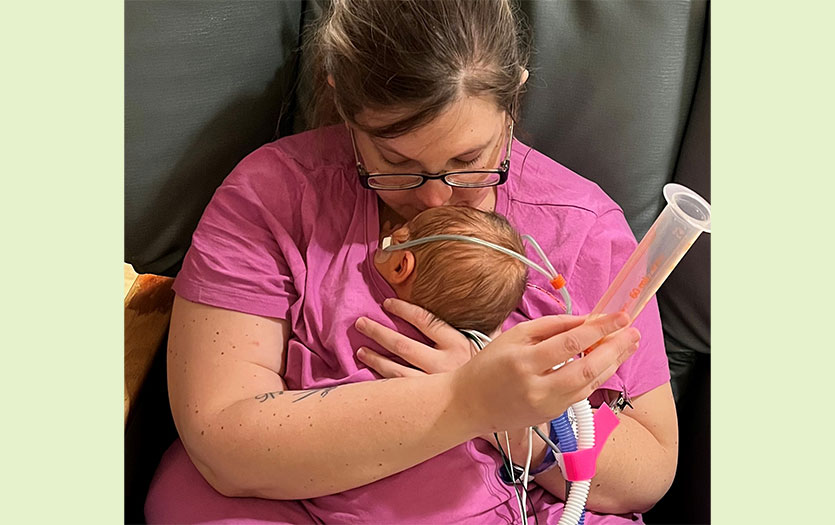 The first few hours, days and weeks of a baby's life are an intimate time to bond and connect. A skin-to-skin technique, known as kangaroo care, which involves holding your infant on or next to your chest, is a special way for parents to get to know this new little human in their family. The name of the method comes from how a kangaroo mother uses her pouch to carry her baby next to her skin and is encouraged for both mom and dad. In fact, anyone can hold a baby this way. We recommend starting in the hospital and making it part of your routine at home.

How do I practice kangaroo care?
The technique is very simple.
1.Start by finding a comfortable position. You can hold your baby while you sit in bed (if you feel awake and won't fall asleep), or in a chair or rocker.
2.All your baby needs to wear is a diaper. You can wear a loose shirt, one that opens down the front or no shirt. Place a shawl or blanket around your shoulders if you like. You can drape a blanket over the baby's back for more warmth. Then you simply hold your baby upright on your chest, skin-to-skin.
3.The timing here doesn't necessarily matter. Whether you hold your baby for a few minutes or a few hours, you will both benefit from this warm cuddling. For safety purposes, you want to avoid doing so until you fall asleep. You can review safe sleep recommendations here.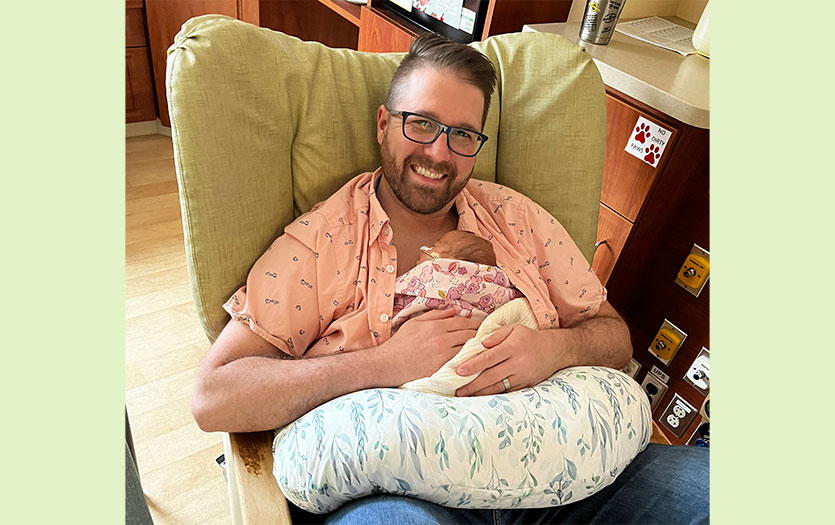 What are the benefits of kangaroo care?
Holding your infant skin-to-skin has emotional and physical benefits for both you and your baby. The closeness and touch bring you and your newborn close to each other and enhances the bonding process. It teaches your infant to trust you and strengthens the foundation for a positive relationship throughout your child's life.
Kangaroo care may help your baby:
Stay warm
Steady their heartbeat and breathing
Gain weight
Cry less
Feel comforted
Kangaroo care may help you:
Gain confidence in caring for your baby
Feel close to your newborn
Increase milk flow if you are breastfeeding
Decrease stress you may be feeling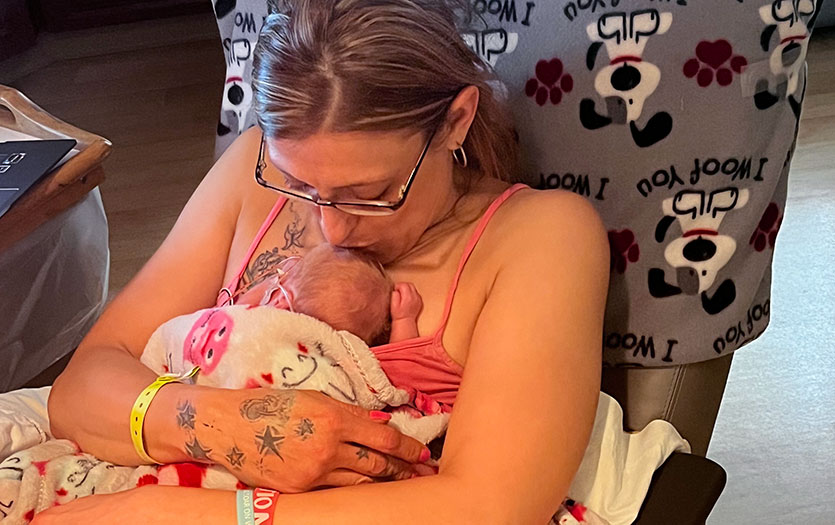 If you are struggling with kangaroo care or any other aspects of welcoming your new baby, please reach out to a nurse navigator or member of your care team. There are so many resources available to help parents walk this exciting, but challenging, journey with their newborn, including lactation support, safe sleep support and services for postpartum depression.

More articles to help new parents
If you found this post helpful, you might enjoy these other articles from our blog, the Parkview Dashboard:
What to expect at baby's first checkup
How to trim a baby's fingernails
Permission to "mama bear" to protect your baby
Copyrighted material adapted with permission from Healthwise, Incorporated. This information does not replace the advice of a doctor.