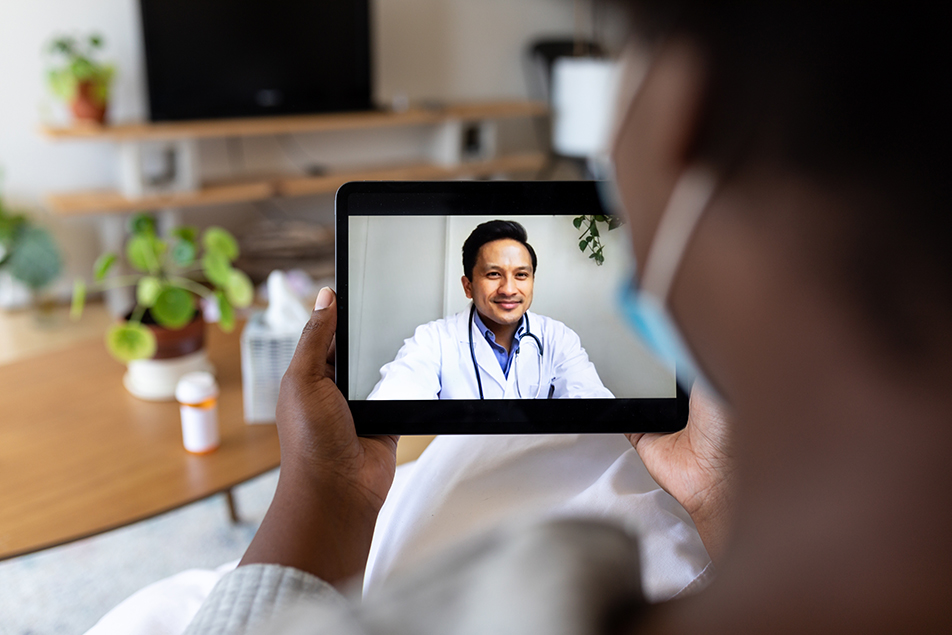 Healthcare has evolved rapidly since the onset of COVID-19. One thing that has become clear is the need for and convenience of virtual health care options. For example, Parkview's Virtual Walk-In Clinic is an excellent way for patients in Indiana to get the care they need for non-emergent conditions through expedient and thorough virtual exams. To highlight this convenient option, we asked Margery Gordon, DO, PPG – FirstCare Walk-in Clinic, to answer some common questions regarding virtual visits and what you can do to make your appointment a success.
What conditions do providers treat through a virtual visit?
The most common conditions we encounter through a virtual or video visit are upper respiratory conditions, including:
nasal congestion
sore throat
sinus pressure
ear discomfort
cough
We often base our treatment decisions on the combination and length of symptoms that patients are experiencing. But just as we would note in an office appointment, most of these symptoms are caused by viruses, so we are cautious when treating with antibiotics. We may even order further testing to rule out the possibility of strep throat because it's a condition patients often self-diagnose in error.
How do you treat COVID-19 symptoms through a video visit?
We have learned so much about COVID-19 and its symptoms within the last year, and as providers, our job is to counsel patients on the best ways to stay safe. While we can't diagnose COVID-19 in a virtual visit, we can order COVID-19 testing and discuss possible treatment options if needed.
One of those treatment options could include a COVID-19 antibody infusion. These infusions are given through an IV and are used to treat high-risk patients. If you meet specific criteria as a high-risk patient, we'll explain what antibody infusions are and discuss possible next steps if you're interested.
Can you treat children through video visits?
Yes, but there are a few things you should take into consideration before jumping on a virtual visit with your child. First, children can be more challenging to diagnose when they present upper respiratory or strep throat symptoms. For this reason, we often recommend children be seen in person for further testing, especially if we're concerned about ear infections.
However, due to the prevalence of COVID-19, fever in children almost always requires an exam or testing. We take this precaution seriously because we want to thoroughly examine children before clearing them to return to school or other activities. The virtual walk-in clinic is a great first step when your child shows signs of illness but be prepared to need further testing to gather more information.
How do you give patients the same level of exceptional care virtually?
Providers doing virtual visits have created workspaces that are well lit, quiet and without distractions. You'll receive the same eye contact, listening skills, note-taking, detailed question asking and communication that you would expect in an in-person visit.
What can patients do to make their virtual visit more successful?
There are several things patients can do to make their visit a success. Some steps we recommend taking include:
Having adequate lighting for your virtual visit
Being in a quiet environment with reduced background noise, if possible
Turning off text messages and phone notifications once your visit begins
Sitting up, dressing appropriately and giving your undivided attention to the provider
Bringing a list of your current medications and preferred pharmacy
Avoiding virtual visits in a public place where privacy is compromised
Refraining from virtual visits in a car or while driving
How can someone get started?
An active MyChart account is all someone needs to get the convenience of the Virtual Walk-In Clinic the next time they're feeling under the weather. To learn more and sign up for MyChart, please visit Parkview.com.