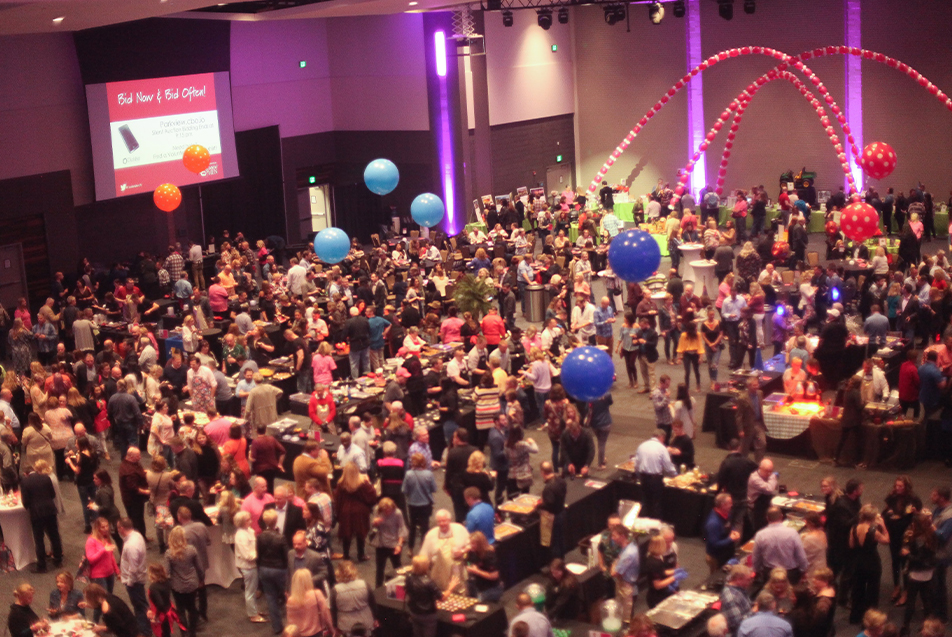 In light of the unprecedented COVID-19 pandemic, Parkview Foundation's Cookin' Men will relaunch as a virtual event with an online auction.
Parkview Foundation's Cookin' Men presented by Fifth Third Bank, has been a fundraising event that has taken place for almost two decades. Its roots of generosity and legacy are embedded in our community. Recognized as a unique event benefitting women's health issues, Cookin' Men also contributes to the mission of Parkview Health, the community's only not-for-profit health system.
Allowing men to support women in the community and to honor those in their own families who have been impacted by women's health issues, has proven to be an endearing partnership. Altogether, these events have raised more than $2 million in the last 16 years to support women's health through Parkview Foundation's Cookin' Men event.
PHI participants
Two dedicated Cookin' Men chefs; Mike GeRue, chief operating officer, Parkview Heart Institute; and Mark O'Shaughnessy, MD, FACC, Parkview Heart Institute (PHI), spoke about how they navigate dishing up delightful fare and fun for Cookin' Men.
"I always did it myself because I wanted to give back and I love to cook from scratch," Mike said. He started while he was in his prior role, with the Neurosciences team. Reflecting on his previous years as a participant, he recalled, "Chicken stuffing casserole is one of my favorite menus." His wife, Angie, helped him as she usually makes it for special occasions. He recalled taking pans of it across the street to bake in the neighbor's oven. "We were tired of cutting up chicken breasts that year, since we made so much of it." Cookin' Men often means getting the whole family involved!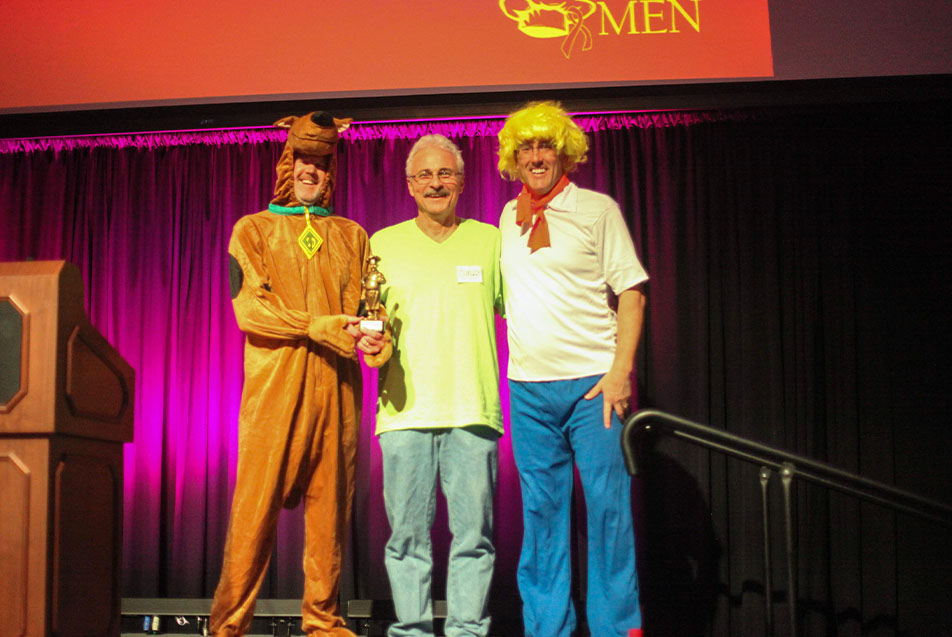 Now he's leaning on his PHI family for help. Last year Mike dressed up as Fred from Scooby Doo alongside other PHI team members, Dr. Mark O'Shaughnessy, and Doug Martin, vice president PHI Cardiology and Cardiovascular Surgery. Defending their 2019 Most Creative Chefs title, for this year's event, they had planned Twu Luv Twuffles, as a Princess Bride theme with Dr. O'Shaughnessy as Westley, Mike Gerue as Fesek, and Doug Martin as Inigo Montoya.
True Cookin' Men devotees know that one year apart will not extinguish the excitement or dedication to our mission. Historically, the event has been through venue changes, chef changes, questionable food choices and now something we have never experienced before. Because we want to ensure your safety and well-being, we won't be able to gather in fellowship and comradery on Saturday, April 18, however, you can still help women working to improve their heart health.
The Parkview Heart Institute Her Heart program, Cookin' Men's 2020 beneficiary, along with your generosity through donations and ticket sales, will help women like Sue, a recent patient at Parkview Heart Institute.
Sue's story
When Sue* isn't sure what to do because of her heart disease diagnosis; when she didn't know if 'this feeling or that twinge' was her new-normal, or if it will go away, the Parkview Her Heart Ambassadors are there for her. The Her Heart Ambassadors are there for women at high risk of heart disease, those recovering from treatment and any women living with heart disease. A simple visit from an ambassador during a woman's stay at Parkview Heart Institute assures she is not alone. With thanks to donors through the Parkview Foundation, Her Heart provides free education sessions for nearly 1,000 women each February. Her Heart offers hope.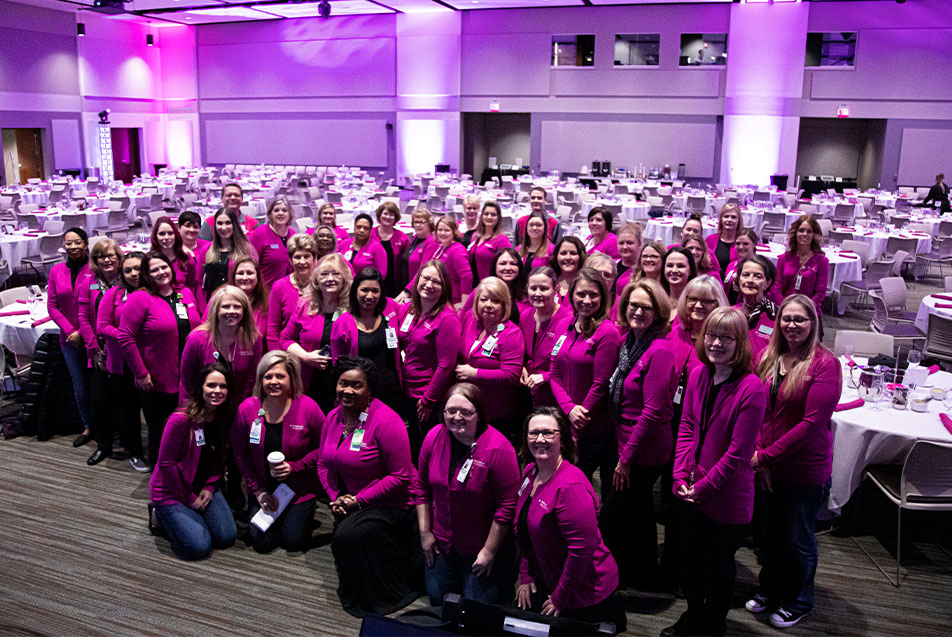 Your support of Parkview Foundation's Cookin Men presented by Fifth Third Bank helps us provide these programs for those who have found themselves in a new stage of life.Sue and her family have gained valuable encouragement, education and support through the variety of annual programming and events made possible with Cookin' Men proceeds. Through your generosity, Parkview Heart Institute's Her Heart program makes all of this available to the community and participants free of charge. You can help women like Sue face tomorrow with hope and courage.
Week of Giving
The Cookin' Men online auction and Week of Giving are scheduled to go live on April 13, and will run through Saturday, April 18, with new items being added each day throughout the week. Register at ClickBid to browse and bid on dozens of amazing auction items. You also have the option to make a direct donation to the foundation.
If you have any questions regarding your ticket purchase, a donation or refund, please contact Frances.Brooks@parkview.com or call 260-266-7800. Thank you for your ongoing support. Your generosity heals!
*Sue's name has been changed to respect her privacy.