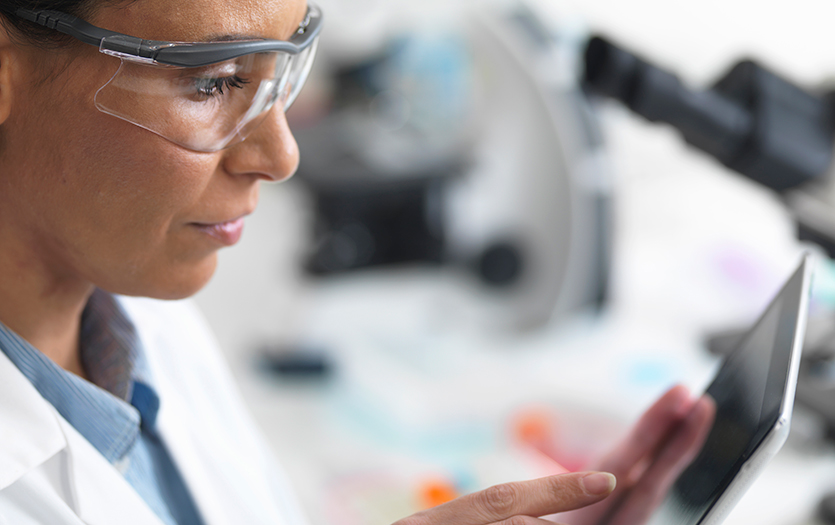 Routine lab work is a vital component of any healthcare regimen, but some screenings can be expensive, require a physician's order or might not be covered by insurance. Fortunately, Lisa Daniel, director, Corporate Lab Services, Parkview Health, may have the answer for individuals searching for a simpler solution. We asked her to share more about Parkview's Direct Access Testing program and how patients can take advantage of this unique service.

What is Direct Access Testing?
Direct Access Testing (DAT) is a consumer-driven program allowing patients to take control of their health. They can self-order their own laboratory tests and get their results. This convenient service does not require a physician visit or order and provides an out-of-pocket option for those without health insurance or who prefer not to file a claim through their personal insurance.

How does DAT work?
If someone is interested in DAT, all they need to do is visit an authorized testing location. No appointment is necessary. Once inside, they can choose the tests they would like to have performed from our comprehensive menu and then complete their registration with the registrar. Payment is required at the time of service, and anyone can do so via check, debit or credit card. The laboratory staff will collect their specimen or sample, then send it to a Parkview Lab for testing. Results will be in your Parkview MyChart account after the test is complete.

What are some tests patients can choose from with DAT?
The testing options we offer patients run the gamut. A few of the most commonly ordered screenings include:
Iron
Lipid profile
Testosterone
Complete blood count
Wellness panels

How does this service compare to standard clinician-ordered laboratory tests?
All samples are tested in the same high-quality Parkview Laboratories as those ordered by a physician. However, one difference with DAT is that insurance doesn't get filed, so limitations that insurance companies historically set will not apply. Patients can order any test on the menu at any time. As previously mentioned, the results appear in MyChart as soon as they are done and will include a short description of the test performed. Because these are self-ordered tests, a physician does not receive or review the results. However, suppose a patient wants to discuss their test results or concerns; they can message their provider through MyChart, make an in-person appointment, schedule a virtual visit or call the access center for a physician referral.

What are some of the other ways this service benefits patients?
DAT is a unique service in that it allows patients to monitor their health between physician visits. Furthermore, patients without a primary care physician and those without insurance can get wellness screening tests performed at competitive prices. Also, insurance plans don't cover all types of testing, so patients can self-order tests that typically go uncovered by their insurance plan or may pay less using DAT than they would with many high-dollar out-of-pocket plans.

Is anyone eligible for this service?
Yes! However, patients under the age of 18 will need to be accompanied by a parent or guardian to authorize the testing.

Don't have a MyChart account? Get started today
There are several ways to activate a MyChart account. Call our MyChart Support Team at 260-266-8700 or toll-free 1-855-853-0001, email MyChart@parkview.com or create an account here. It is free, available to all Parkview patients, and accessible anywhere via the web or mobile app: Apple | Android
If you need assistance with your account or have questions, email our MyChart Support Team at MyChart@parkview.com or call 260-266-8700 or toll-free 1-855-853-0001.