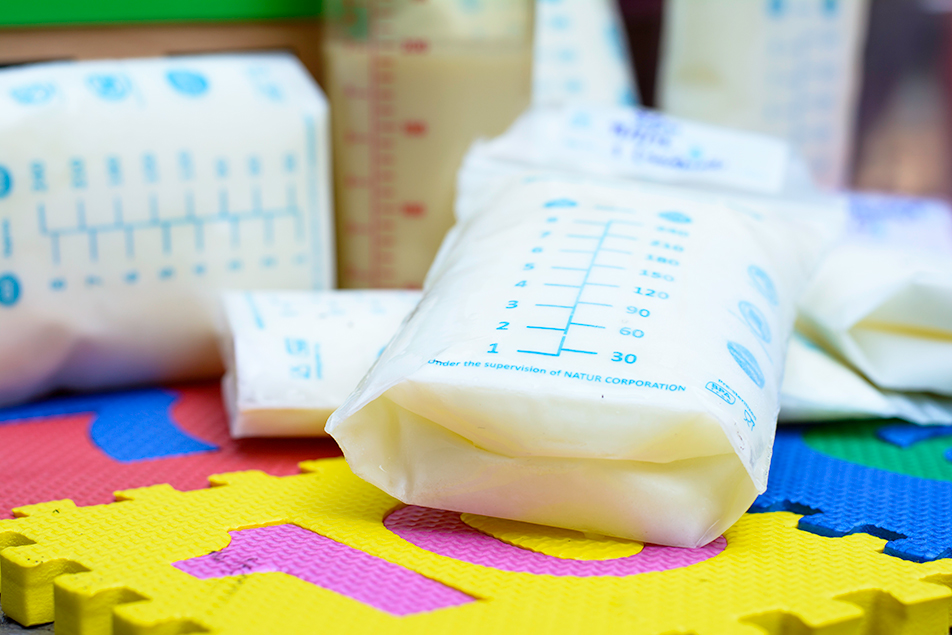 Parkview Health has partnered with The Milk Bank, making Parkview Regional Medical Center an official Milk Depot site. As a Milk Depot site, approved donor mothers can now drop off frozen, surplus breast milk that will be transported to The Milk Bank for pasteurization and distribution to neonatal intensive care units (NICUs) and outpatient families locally and throughout the Midwest. To learn more, we asked members of both Parkview's Women's and Children's Services and The Milk Bank to weigh in on this new collaboration and beneficial service.
What are some of the ways mothers and families benefit from this service?
Breastmilk is the gold standard for babies' nutritional needs. There are many scenarios when donor milk would be superior to formula supplementation. These include:
Mothers who have babies in the NICU
Preterm infants who have increased nutritional needs from birth
Infants who have medical concerns such as high bilirubin, low weight gain, or failure to thrive
Infants who can't tolerate formula
Mothers unable to pump adequate amounts of breastmilk
Adoptive parents
In the absence of an infant's own mother's milk, pasteurized donor human milk (PDHM) offers many benefits. Those benefits include optimal nutrition, easy digestibility and immunologic protection against organisms and diseases. The Milk Bank aims to encourage breastfeeding mothers and provide PDHM for any infant or child with medical necessity.
What does it mean for a community to have this service available close to home?
Parkview is excited to meet the community's needs by making Parkview Regional Medical Center an official Milk Depot site, helping remove travel obstacles, and increasing accessibility to the public. It also offers mothers and families another safe and secure alternate option for feeding their infants.
"As a Milk Depot site, Parkview Regional Medical Center will make it easier for moms to donate breast milk to those who need it," Laurie Berghoff, director of Women's and Children's inpatient services, said. "We are excited to not only welcome eligible donors but also continue our efforts to educate the public on the benefits of breastfeeding."
?What are the benefits for donors?
Many mothers report that it is gratifying to be able to provide superior nutrition for babies. Most women are excited to donate, especially when they learn that breastmilk can be lifesaving for a preterm infant or baby in need. Many are also surprised at how far a single donation can go. Moreover, mothers who have suffered a pregnancy loss find donating helps them navigate the grieving process while also honoring their newborns' lives.
What makes a program like this successful?
This type of program is prosperous because generous donors and dedicated staff members are willing to provide the service to their community. Providing education on breastmilk value for all babies is another vital component in this program's success. Ideally, all babies who require supplemental feedings would have the option to receive donor milk.
"All infants should have access to safe human milk," Sarah Long, IBCLC, Director of Clinical Operations, said. "The science is irrefutable - human milk improves health care outcomes, especially for fragile infants. Breastfeeding and the use of human milk is a public health strategy that helps reduce infant mortality. We're proud to partner with Parkview Regional Medical Center to support our milk donors in the region."
For more information or clarification on donor eligibility, please contact The Milk Bank at 317-536-1670 or visit themilkbank.org/donate-milk. If you are an approved donor and need to arrange a drop-off at Parkview Regional Medical Center, please call 260-672-6569.
Helpful resources:
Donor resources regarding medication Info, privacy info, videos on preparing milk for donation and depot drop off
Blog Post on Do's & Don'ts of Storing Breastmilk