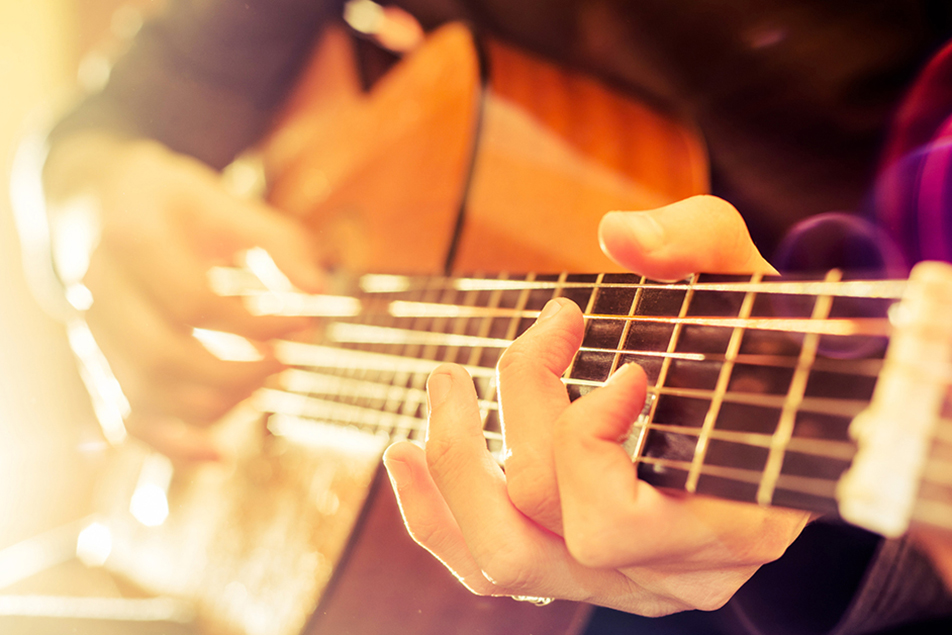 Parkview Healing Arts, in collaboration with Fort Wayne Dance Collective, brings professional Artists in Residence to the bedside in many of our departments with literary, movement, music and visual arts. Through the generosity of community donors to the Parkview Foundation, we are able to bring the Parkview Healing Arts program to patients, families and our caregivers at Parkview Regional Medical Center and Parkview Hospital Randallia.
Fernando Tarango, an independent musician and singer with the Healing Arts program for the past two years, has seen firsthand the power of music. "It's an intimate experience that's truly therapeutic for the patient on a deeper emotional and spiritual level," he said. "Patients react in a variety of ways. It can stir up memories that take them beyond the hospital, it can bring a huge smile to their face, it can help them fall asleep and get rest, or it can turn a somber moment with family into an uplifting celebration."
Looking back, Fernando recalls Jack, one of the first patients he sang to. "He was a happy soul. I recall learning of a song he liked. I returned to play it for him a second time, but Jack had passed away," he said. Jack was the father of Parkview Chief Experience Officer Sue Ehinger. In the video below, Sue shares her experience with Fernando and the Healing Arts program and the difference music made for her dad in his final days. Artists like Fernando and Randy Romero (featured) share their time and talents, truly changing the patient experience through the gift of music.
Parkview Healing Arts is available at Parkview Regional Medical Center and Parkview Hospital Randallia. To request a visit from a Parkview Healing Arts artist, patients, families or friends can call (260) 266-HEAL (4325). Please leave a message with the patient's name and location. You can also email Paula Bostwick, director of patient experience, Parkview Health, at paula.bostwick@parkview.com.