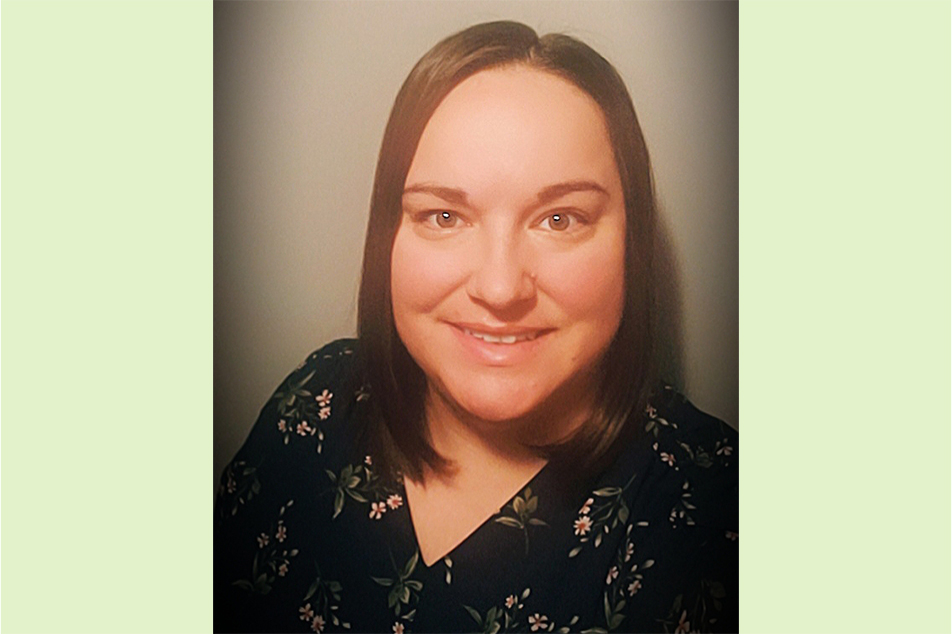 Beth Koenemann, MSW, LSW, social work specialist, Parkview Cancer Institute, recently shared her journey to becoming a social worker with the Palliative Oncology team, and what the role means to her and the patients she sees every day.
The caregiving tendency has always been innate in me. Initially, I started out in college wanting to do music education. I sang, did show choir and took voice lessons. My youth pastor's wife at the time was a social worker, and I had been having conversations with her and felt like that was a better way for me to help people, so I switched my major. I completed my bachelor's degree in social work at IUPUI in 2011. I took a year off to help care for my grandmother and went back for my master's degree, which I earned in 2014.
After I completed my undergrad, in 2011, I started working at Parkview Hospital Randallia in discharge planning. I moved over to Parkview Regional Medical Center on their opening day. I worked weekends and picked up shifts here and there until 2015. In 2014, I accepted a full-time job outside of Parkview, working as a hospice social worker. I saw patients and their families, and provided counseling and nonclinical education.
A welcome shift
The traveling involved in my position was physically getting difficult for me and kept me away from my aging parents. Not to mention, hospice is a very emotional field, so when I saw the position for a social worker at the cancer institute, I thought it would be a great fit. I really loved the fact that palliative care is similar to hospice in that it focuses on helping patients manage symptoms, but I would get to see patients earlier in their journey and also in remission. It gave me the opportunity to watch them continue on with their lives and doing the things they love. It was a welcome shift.
I started at the Parkview Cancer Institute in December 2019. Since my first day, the Palliative Oncology team has been wonderful, and provided me with the education and support I needed. I've learned so much from the providers and the team in general. The medical oncologists are always willing to answer my questions and help lay something out if I don't understand an element of the patients' treatments. Learning how their treatment affects them physically helps me learn how it might affect them emotionally. Every month we spend an hour learning about a different topic related to cancer care. It makes such a difference.
Collaborating for better outcomes
I have two counterparts, Jade Milliman and Heidi Sims. We all do the same job, just in different areas – or different care teams – of the cancer institute. I spend the majority of my time with patients on the second floor, which cares for cancers like renal, kidney, prostate, skin, sarcoma and hematology. Additionally, I assist with head and neck, neuro and brain cancer patients. Depending on my patients' schedules, I could see up to 10 patients in one day.
We provide support and counseling for patients who are struggling with the psychological aspects of their cancer diagnosis. These are symptoms like depression or anxiety, which often come following the initial news that they have cancer, but can really surface at any time. We might be pulled in by the navigation team, another member of the palliative care team or the medical oncology team if they feel the patient is having emotional or mental health distress. Navigation uses a distress tool to identify what's bothering or weighing on the patient. We can then look at the coping tools they have in place and the additional tools that could be helpful or increased.
I can explore counseling and other options with the patient and, if they are still having symptoms of depression, I can refer them to the Palliative Oncology team for help with symptom management. This could mean a prescription for an antidepressant, which would be overseen by a physician. Sometimes they may also need to be referred to an outside counseling agency because of the complexity of their needs.
I talk to the patients and work closely with their entire care team. From their medical oncologist who is providing treatment of the disease, to the palliative team managing symptoms, to the navigation team helping to provide clinical education and community resources, to the chaplain who can help with spiritual distress. We are all collaborating for the best outcome.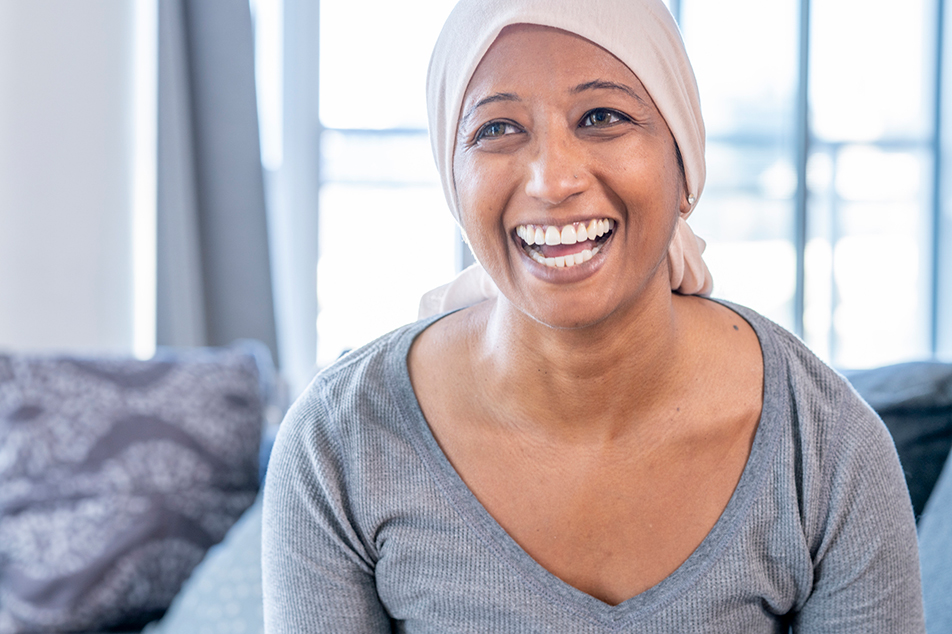 Addressing concerns
Most often, feelings of being overwhelmed come from the initial diagnosis. They feel like they are having the rug pulled out from under them. Their world has been turned upside down. I'm focused on how we get past that initial anxiety of waiting for a plan, which is such an unsettling time. I find that, once they have that plan their anxiety goes down. They know how often they'll be coming in and more about what to expect.
Another big source of unease for cancer patients is scans. We actually call it "scan-xiety." I work with survivorship patients quite a bit and they do a lot of ongoing surveillance, particularly if they are at high risk of recurrence. I provide a lot of support to patients who are anticipating results. They hear about others who had the same type of cancer and had a recurrence within a certain period of time, and it makes them nervous. We're happy to provide them support if they need it during this part of the journey.
It's nice for people to have a safe, neutral third party to talk to. We're not coming at them from a clinical standpoint. We're also not family, so we have a better understanding of where they are at in their journey. We can create a safe space to share and talk about the things they are feeling.
The rewards
For me, the most rewarding part of this job is when a patient realizes how much they can actually control and how much power they can have in their healthcare journey. When they get a diagnosis, they feel like they don't have any control, so helping them identify what they can still control and learning that they really are the driving force behind what their healthcare looks like is wonderful. There's this moment when things click for people and I can see them shift toward owning their treatment and recovery. Knowing that they can do this and beat this thing and that they have a team of people behind them is amazing.
It's OK for them to have a bad day. That's a common theme around here. Patients will talk about how they have it bad but someone else has it worse. But even if their journey doesn't seem as difficult as someone else's, it is still impacting them just as much. No one's journey is more important than anyone else's.
I can't wait to watch this program continue to grow and for the Palliative Oncology team and our services to grow. The relationships we're building have a strong impact on our patients and that means everything to me.