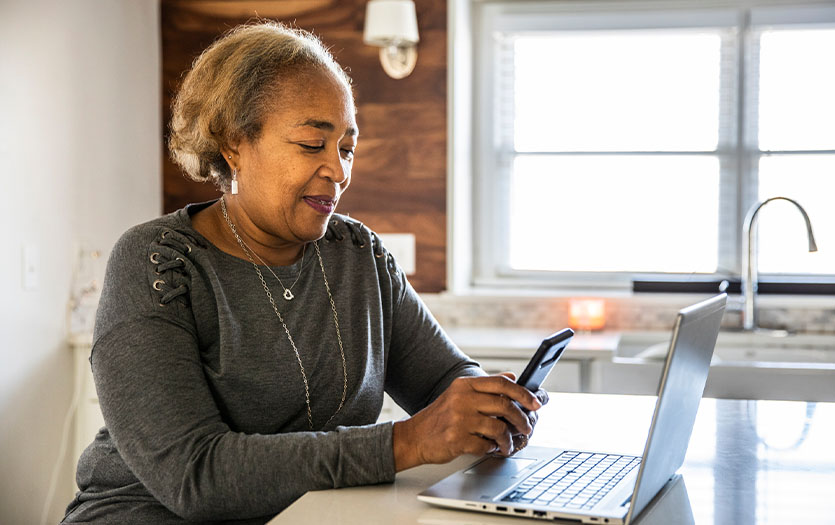 Whether you're looking to access information about a specific condition, revisit patient education provided by your care team, or discover new features and services, Parkview MyChart connects you with tools and resources to enhance the patient and user experience. Below are some useful resources available through your Parkview MyChart account.
Medical library
You can search Parkview's medical library with information on medications, procedures, medical conditions and more. Here you have access to an expansive knowledgebase including interactive tools, illustrations and videos to help make better health decisions.
Patient education
The Education feature in MyChart compiles all patient education materials provided to you by your provider as part of your After Visit Summary®.
Advance care planning
It's important to make your personal values, goals and wishes known for future healthcare decisions and complete an advance care plan. Resources are available in MyChart to help you communicate your wishes to your family and to your care team in the event you are unable to speak for yourself due to a medical condition.
If you've already completed your state-specific advance directive(s), you can upload them to your Parkview Medical Record in MyChart.
Local resources
Parkview has a local resources finder. This tool allows you to search by zip code to find available programs for various social needs such as food, housing, diapers and formula, transportation, financial resources, care, education, work and legal.
Digital health devices
Parkview and Best Buy have teamed up to provide you with a specially curated selection of products that are recommended by the Parkview healthcare providers you trust. It's a partnership built on helping you simply and conveniently achieve your health goals. There is a link available in MyChart or visit BestBuy.com/Parkview.
Note: This website is regularly updated as new products become available. Prices will also be updated to reflect any sales or special offers from Best Buy.
EVC (Epic Video Client) Hardware Check
Before a video visit, you can check to make sure your camera, microphone and speaker are working with a quick hardware check. From the Menu, search Hardware Check and tap or click EVC Hardware Check to test and ensure your video and sound settings are set properly.
Epic is the medical software Parkview uses to house all patient records and clinical documentation.
MyChart Help Center
Self service answers and assistance are available 24/7 using the MyChart Help Center online The MyChart Help Center provides answers to common questions about MyChart and its related services, video tutorials for a variety of MyChart features and downloadable guides with step-by-step instructions for different services.
MyChart Learning Library
Enjoy video learning? The Learning Library has helpful videos that highlight more about features in MyChart and how to use them, including topics such as how to share your health record, using the message center and your health record on the go.
MyChart Support Team
If you need assistance with your account or have questions, email our MyChart Support Team at MyChart@parkview.com or call 260-266-8700 or toll-free 1-855-853-0001.
Without a Parkview MyChart account?
There are several ways to activate a MyChart account. Call our MyChart Support Team at 260-266-8700 or toll-free 1-855-853-0001, email MyChart@parkview.com or create an account here. It is free, available to all Parkview patients and accessible anytime, anywhere via the web or mobile app: Apple | Android