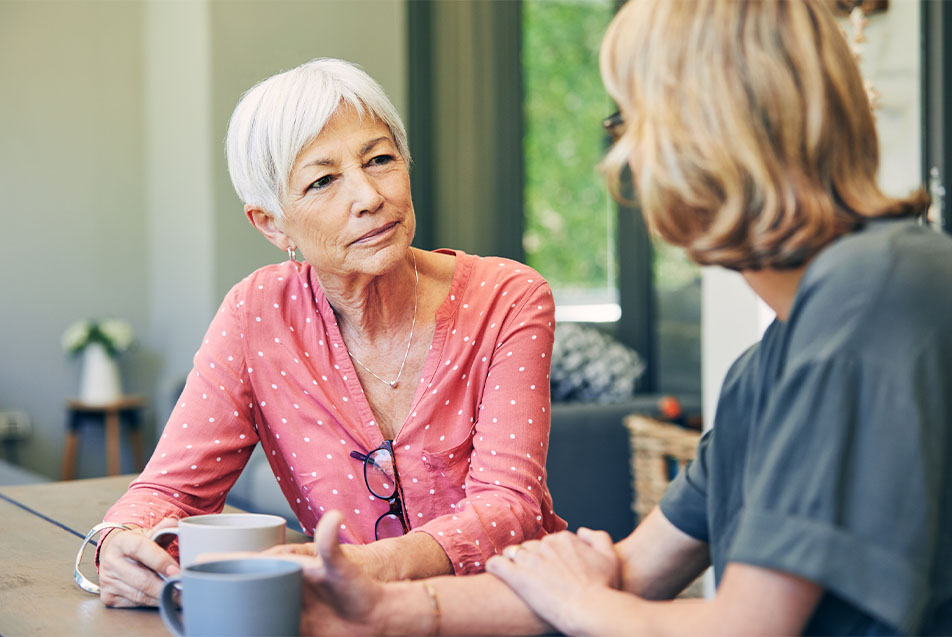 This post was written by Chris Brinneman, MSW, LCSW, manager, Advance Care Planning, Parkview Health.
Dr. Ira Byock, an American physician, author and advocate for hospice and palliative care is quoted as having said, "I have an advance directive not because I have a serious illness but because I have a family." If you became incapacitated, unable to make your own healthcare decisions because of your medical condition, would your family know your wishes? Advance Care Planning (ACP) provides guidance to your family about your wishes for end-of-life care, which might include choosing hospice support.
ACP is the process of thinking about and sharing your life experiences, values and goals related to future healthcare decisions so that your family and healthcare team can respect your personal choices in the event that you are unable to speak for yourself. An ACP facilitator can help you explore and explain what matters most to you and how and why what matters impacts future health treatment decisions. Having an advance care planning conversation is one of the most important conversations that you and your family can have, but many families have avoided starting the conversation until it's too late.
The benefits of ACP
We prepare for lots of milestones in our lives, including weddings, births and retirements, but too often, we rarely talk about our death. In fact, for some, just thinking about discussing the end of life, death and dying can make you sweat, shudder or even shut down. However, decades of research have shown that participating in ACP creates a positive impact on family members by reducing stress, anxiety and depression after a loved one has died.
Making your wishes known
One of the greatest legacies you can leave for your loved ones is to make sure that they have the information they will need in the future, if you are unable to make decisions for yourself. The way to ensure that they get all of this information is by having conversations. Talking about your end-of-life planning is not a one-and-done conversation. This is an ongoing conversation that can change based on your age, your health status, your life experiences and your family circumstances.
Studies have shown that approximately 80% of Americans would prefer to die at home, but only 20% of people actually do. A vast majority die in acute care hospitals. You might have strong ideas about where you want to pass. Not every person wants to die at home, but how will your family know unless you explore the options based on what matters most to you? As part of a conversation with your family and with your team of medical professionals, you could inform your family that you would choose hospice care at the end of life.
The benefits of hospice
Hospice care is comprehensive care related to a terminal diagnosis. That care is administered by an interdisciplinary team, who provide appropriate medications, needed durable equipment and family support. A hospice team regularly assesses and evaluates physical functioning, coping, available support, suffering, spiritual needs and unfinished business. Hospice care addresses symptom management, care coordination, communication and decision-making related to goals of care.
If you are at the end of life and have already had advance care planning conversations with your family, they will have some peace of mind in knowing that they are honoring your preferences. Your family members are not actually having to make decisions for you, but are voicing your known wishes, preferences and choices because you took the initiative and talked about them in advance of the medical crisis. Specifying that you do not want aggressive medical intervention is not choosing death; it's choosing a more peaceful, gentler way to pass on. By planning in advance and identifying your preference for hospice care, comfort care and for care on your terms, you will not alter the outcome, but you can change the journey for you and your family.