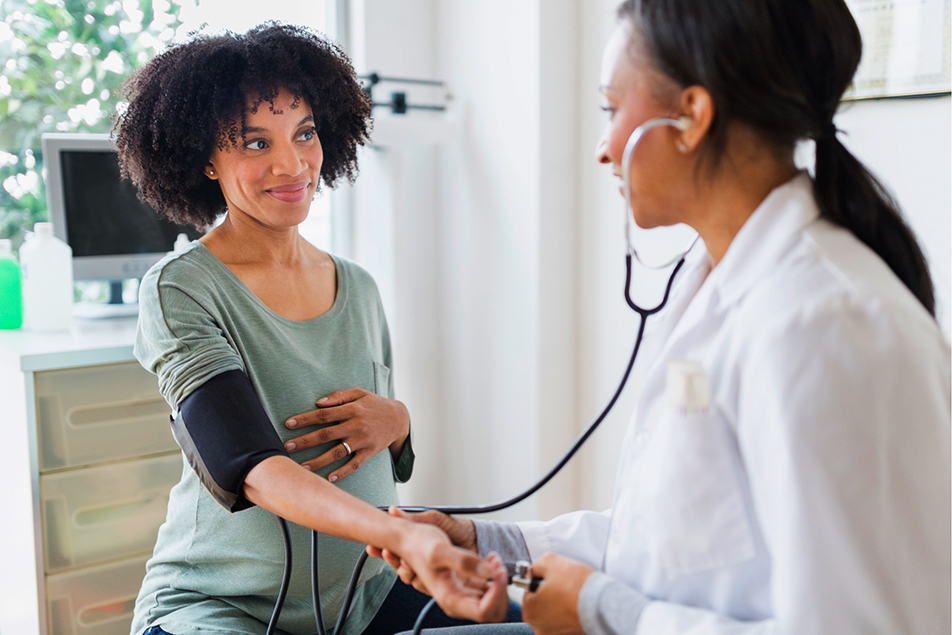 This post was written by Geoffrey Gordon, MD, PPG – Maternal-Fetal Medicine.
Maternal-Fetal Medicine (MFM) is a subspecialty of OB/GYN. The typical role of an MFM doctor is to assist the obstetrical provider in managing a high-risk pregnancy. This can be as simple as a single consultation with the MFM doctor during your pregnancy or as complex as receiving your entire prenatal care at the MFM office.
MFM doctors help to create care plans for maternal conditions that can affect pregnancy (i.e. diabetes, high blood pressure, complex cardiac defects), maternal conditions directly related to pregnancy (i.e. preterm labor, short cervix, preterm premature rupture of membranes, preeclampsia), and fetal conditions (i.e. genetic conditions, abnormal fetal anatomy, fetal growth restriction).
What to expect during a MFM consultation
MFM physicians have in-depth training in fetal ultrasound imaging. A typical consultation at the MFM office will involve a thorough ultrasound assessment of the fetus (sometimes referred to as a "Level II" or "detailed ultrasound"). The sonographer then reviews the ultrasound images directly with the MFM doctor. The MFM doctor may even perform some of the ultrasound themselves to better evaluate any concerning findings.
The MFM doctor will then discuss your medical history and the ultrasound findings to create a comprehensive care plan for your pregnancy. This information is then provided to your OB provider. The MFM doctor works closely with pediatric subspecialists, such as neonatologists and pediatric cardiologists, to ensure safe delivery plans for your baby.
The Parkview difference
Parkview MFM office offers a comprehensive patient care experience. We have top-level fetal sonographers dedicated to OB ultrasound. Our office currently has the only sonographers certified in Fetal Echocardiography in the region.
The office includes a social worker, diabetic educator and a fetal concerns coordinating nurse. We also provide a dedicated nursing team and mid-level providers to ensure your patient experience is everything you deserve.