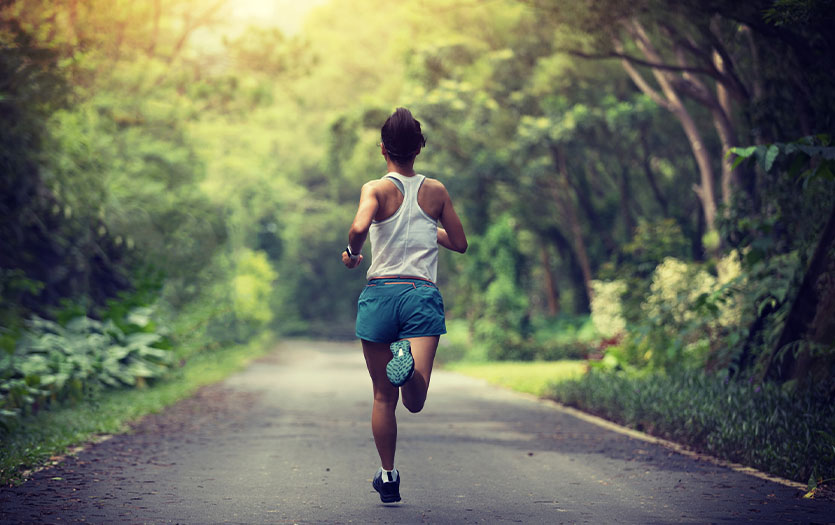 This post was written based on an interview featuring Shivu Kaushik, MD, FCCP, PPG – Pulmonology.
With wildfires becoming commonplace, and currently affecting much of the western part of our country and neighbors to the north, we are seeing more Air Quality Action Days (AQADs). An AQAD is a day when ground level ozone pollution or fine particulate matter could build to unhealthy levels in the outdoor air, and those in the environment should exercise caution.
It's important for everyone to have some general information about AQADs and air quality alerts, but the warnings have the greatest impact on those who have existing respiratory conditions.

The Air Quality Index
According to the National Weather Service, the Air Quality Index (AQI) is "used for reporting daily air quality. It tells you how clean or polluted your air is, and what associated health effects might be a concern for you. The AQI focuses on health effects you may experience within a few hours or days after breathing polluted air."
The smoke produced from wildfires is particularly hazardous because, as the United States Environmental Protection Agency (EPA) explains, it contains, "fine, inhalable particulate matter (PM2.5)" which is "the air pollutant of greatest concern to public health because it can travel deep into the lungs and may even enter the bloodstream." Simply put, more wildfires means more inhalable particulate matter, which leads to more health concerns for those living in or visiting those areas, or an area affected by the event. Thus, we see higher AQIs.

Who's at risk?
While poor quality air and extreme heat isn't good for anyone, exposure is most detrimental to people with respiratory conditions, such as asthma, emphysema, bronchiectasis, COPD and chronic bronchitis. It's not uncommon, when we see changes in air quality, for patients to come in or request appointments and describe more severe or worse symptoms.
A high AQI can also have a more severe effect on those at extreme ages, compared to younger, healthier individuals.

Tips for staying safe
Make sure to monitor the air quality and take conditions into consideration before making plans for the day.

If the AQI is 100 or higher, it's best for people with known pulmonary conditions to avoid going outside, as exposure to the air will likely exasperate symptoms.

If the AQI is excessively high, wearing a mask could be helpful, though many struggle with this if the weather conditions include extreme heat.

If you have to go out, make sure you take any medications, inhalers, etc. you would normally use to manage your condition.

If you have to leave the house during an air quality alert, be outside for the least amount of time possible. Don't linger outdoors.
If you notice any changes in your respiratory health, be sure to make your primary care provider aware so they can investigate your symptoms and refer you to a pulmonologist if necessary.