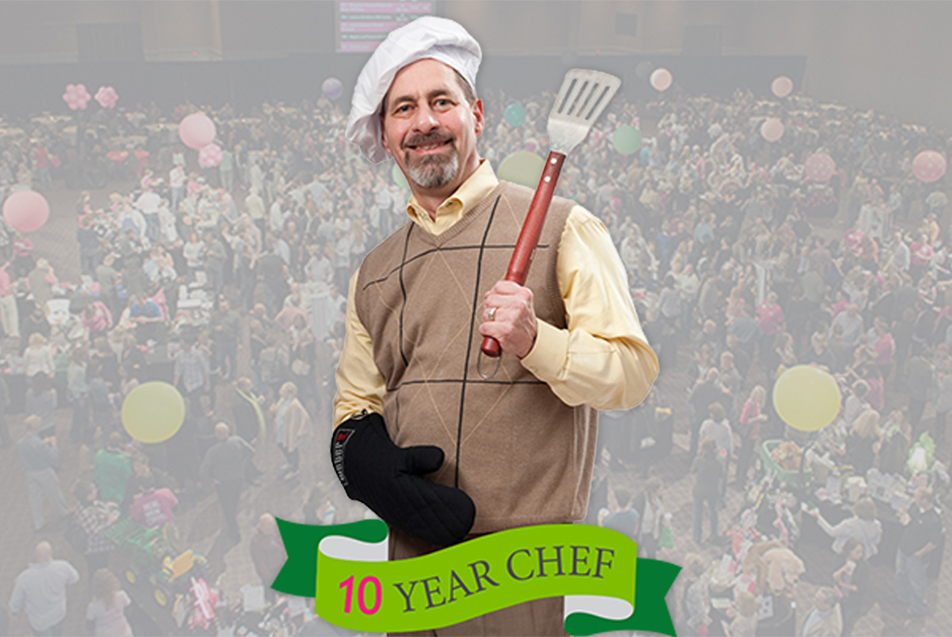 As passions go, food is possibly one of the most universally cherished. Whether we're preparing, creating or devouring, there's just something so satisfying about a great dish. Combine your affinity for tasty fare with a wonderful cause when you purchase your tickets to the 13th annual Parkview Foundation's Cookin' Men event, presented by Fifth Third Bank, on Saturday, April 30. Your ticket gets you access to 100 gourmet treats and drinks and a fun evening out for a good cause—women's health!
Proceeds benefit Parkview's Breast Cancer Registry, which tracks biomarkers and clinical data to personalize breast cancer treatment and provide an individualized approach to cancer care. The Registry will also increase early detection and prevention rates for women who are at a higher risk of developing breast cancer.
A special addition to the event this year, the annual Limited Edition 2016 Cookin' Men Recipe Book contains over 50 recipes from our talented chefs. Who knows … your favorite from the evening might just be in these prized pages. We can't think of a better way to put your own cookin' skills to the test.
For an appetizing sneak peek, we have this recipe from Cookin' Men Hall of Fame Chef Terry Hudson. Terry, who plans to serve up a sweet twist on traditional almond bark this year, is one of five local men celebrating his 10th year of supporting women's health as a volunteer Cookin' Men chef.
Is your tummy feeling tempted? Tickets are still available for $65 before the night of the event, and general admission access begins at 7 p.m. at the Grand Wayne Center. Browse the complete list of chefs and make plans to join us April 30!