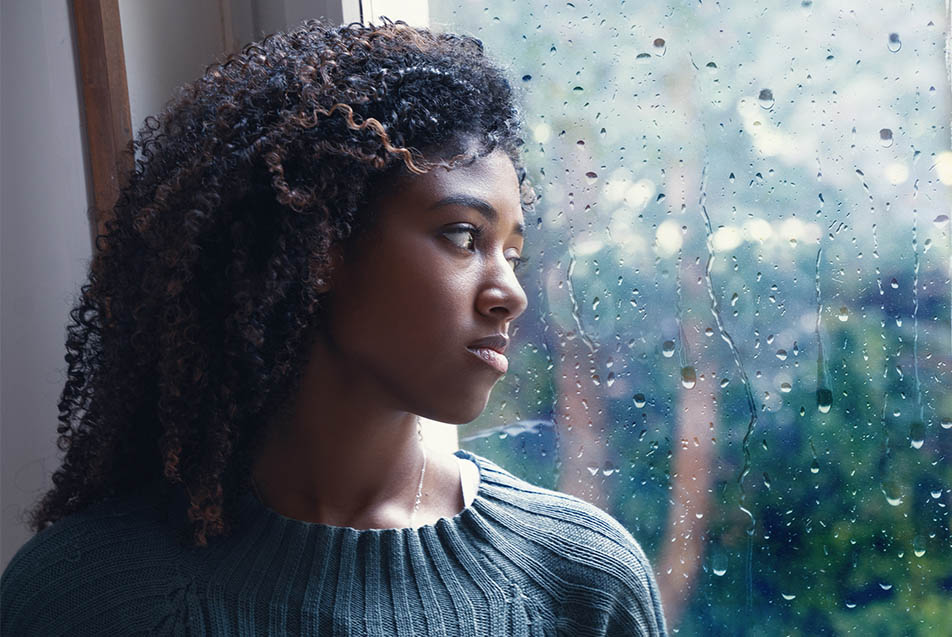 This post was written by Michelle Wood, MSN, RN, AGCNS-BC, CV-BC, clinical nurse specialist, Parkview Heart Institute.
Whether you have recently been diagnosed with heart disease or have lived with chronic cardiac issues for years, it's impossible to separate your emotional experiences from the physical circumstances associated with your diagnosis. It may surprise you, but you don't need to have a major cardiac event to experience symptoms of depression which can significantly impact your quality of life.
How these diseases relate
Approximately 121.5 million adults in the United States face cardiovascular conditions such as a heart attack, stroke, chronic chest pain, heart valve disease, heart failure or congenital heart disorders. Sadly, patients diagnosed with a cardiac condition are at greater risk of developing depression (or becoming depressed) than the general population. Furthermore, patients who have suffered a heart attack are three times more likely to become depressed, and the risk of depression following open-heart surgery is as high as 30-40%.
The impact
The most common category of depression present in the cardiac population is major depressive disorder. Symptoms of a major depressive disorder break down into how you think and feel and how your body responds when you are depressed.
The psychological and emotional symptoms often associated with depression and heart disease include:
Guilt
Sadness
Emptiness
Interpersonal conflicts
Negative feelings: Self-dislike and sense of failure
Feelings of hopelessness about the future
The physical indicators or complaints that manifest often include:
Fatigue
Sleep problems
Aches and pains
Over or under eating
Weight loss or gain
Restlessness (pacing, wringing of the hands, muscle tension, and finger or foot tapping)
Treating depression in patients with cardiovascular disease
If you are experiencing symptoms of depression following a cardiac disease diagnosis, it's crucial that you speak to your provider or a member of your healthcare team. They can help you explore the best treatment options tailored to your specific needs. Speaking with a mental health counselor, participating in cardiac rehabilitation and certain medications, among many other options, can help manage depression following a cardiovascular event or disease diagnosis. Remember, seeking help or assistance for your depression does not show weakness but rather the strength to take control of your life.
Where to turn for help?
If you or someone you know is struggling with mental health issues, depression or considering suicide, please contact the Behavioral Health Helpline at 260-373-7500 or 800-284-8439. You can also call the National Suicide Prevention Lifeline at 800-273-8255 or call 911.
References
Benjamin, E. J., Muntner, P., Alonso, A., Bittencourt, M. S., Callaway, C. W., Carson, A. P., ... & Delling, F. N. (2017). Heart disease and stroke statistics—2019 update: A report from the American Heart Association. Circulation, CIR-0000000000000659.
Buckland, S., Pozehl, B., & Yates, B. (2019). Clarifying the Concept of Depression in Women With Coronary Heart Disease. Advances in Nursing Science, 42(4), E24-E37.
DiSante, J. L., Bires, A. M., Cline, T. W., & Waterstram-Rich, K. (2017). An Analysis of the Prevalence of Depression Post–Myocardial Infarction. Critical care nursing quarterly, 40(2), 124-136.
Doyle, F., Mcgee, H., Conroy, R., & Delaney, M. (2011). What predicts depression in cardiac patients: Sociodemographic factors, disease severity or theoretical vulnerabilities? Psychology & Health, 26(5), 619-634.
Huffman, J. C., Celano, C. M., Beach, S. R., Motiwala, S. R., & Januzzi, J. L. (2013). Depression and cardiac disease: epidemiology, mechanisms, and diagnosis. Cardiovascular psychiatry and neurology, 2013.
Jha, M. K., Qamar, A., Vaduganathan, M., Charney, D. S., & Murrough, J. W. (2019). Screening and management of depression in patients with cardiovascular disease: JACC state-of-the-art review. Journal of the American College of Cardiology, 73(14), 1827-1845.