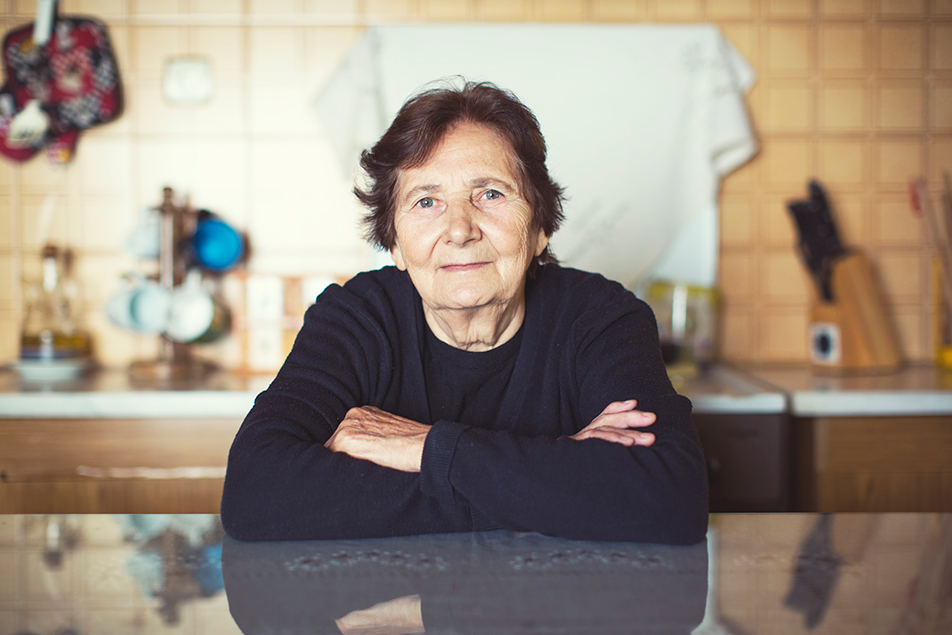 As we continue to navigate the current pandemic, many, including seniors, are still feeling the effects of anxiety and loneliness brought on by social isolation. For more on the subject, we asked Maris Abel, senior health services, Parkview Health and Cassie Kurtz, volunteer services, Parkview Health, to answer our questions and share helpful strategies to combat these feelings of disconnect.
What is the difference between loneliness and social isolation?
Social isolation is a lack of social connections or the action of being removed from a community or support system. This disconnect often results from a change in health, well-being or mobility. On the other hand, loneliness is a feeling or emotion resulting from social disconnection and can manifest as a form of sadness.
How has COVID-19 contributed to this growing issue among seniors?
COVID-19 has forced all individuals to remove themselves from social experiences. The fear of contracting COVID-19, especially among seniors, has created an urgency to further protect themselves by limiting social interactions, including essential needs like groceries or medical access. Naturally, this has produced an increase in loneliness for many seniors already isolated from their peers. Unfortunately, the pandemic has also affected those individuals who used to spend a great deal of time within their communities. COVID-19 has removed volunteer opportunities, social group and club gatherings, and church services from the daily routine of many retired Americans. Thus, creating isolation in places, it hadn't been before the pandemic.
How can loneliness and social isolation affect older adults?
Both loneliness and social isolation impact the overall health and well-being of older adults. Research shows an increase in cardiac events, chronic illnesses, stroke, Alzheimer's and a general decline in overall health. Many senior populations will also begin to experience an increased rate of mental health episodes due to community support removal. Overall, this means an older adults' holistic well-being is jeopardized, driving a need for additional healthcare services, which could overwhelm some communities.
How does volunteering help stave off loneliness, isolation, depression and more?
Volunteering gives an individual an enormous sense of purpose. Often, it fills their day with goals and achievements that may be absent from their daily routine. It is an excellent replacement for social interactions as it creates new and impactful connections. Volunteering provides a secondary community for many people. They can attach themselves to something that generates pride, ownership, responsibility and a sense of belonging.
Outside of volunteering, what are some ways that older adults can find purpose and senior living communities can combat loneliness and social isolation during COVID-19?
There are many ways to remain a constant support and presence for others from afar while still maintaining safety protocols. Some helpful strategies to combat isolation and loneliness could include:
Technology: Senior living communities, clubs and seniors themselves can utilize technology for virtual chats, video connections, meetings, calls and more.
In-person check-ins: Senior living settings could employ window visits, arranged room visits with capacity limits and COVID-19 precautions in place, or even implement extra touch base sessions from the staff. All avenues are beneficial and can help boost morale.
Any daily practices to stay present and positive?
One great way to remain present and positive is through daily mindfulness exercises. These can be done independently or collectively via virtual platforms. Older adults can also focus some of their energies on gratitude journaling each day and investing this additional time into self-exploration and reflection. Embracing the pause in life can also allow for reflection and appreciation of the little things, which keeps people grounded and attached to the present. Additionally, adopting new hobbies or fine-tuning skills such as baking, gardening, playing games or delving into a good book are all great choices, too. Finally, with a little research, individuals might find that many local places currently offer zoom fitness courses, meditation or group education classes as well.
What are some warning signs that loved ones should watch for if the senior in their life feels disconnected?
Some warning signs might include a lack of self-care, motivation, or a decline in their desire to engage in conversation. Many people will begin to sleep more, eat less or more, withdraw from things that provide enjoyment and/or engage in increased negative talk.
If someone is struggling, where should they turn to for help?
On a personal level, individuals can seek support from trusted family members or friends. Beyond this, our community has mental health resources such as the Parkview Behavioral Health Helpline, which is available 24-hours a day/7 days a week at 260-471-9440. In addition, Parkview LifeBridge day program is available for seniors living in the community who could benefit from support and group activities several times each week. These programs are offered in LaGrange and Wabash counties.
Final thoughts
Another excellent way for seniors to connect to their community but maintain safety is through the Parkview Seniors Club, which provides educational and fitness opportunities through virtual platforms. Adults 50 years of age and older can learn more by calling 260-373-7289 or by e-mailing parkviewseniorsclub@parkview.com.