The Parkview Health mission centers on improving health and inspiring well-being in the communities we serve. As a not-for-profit organization, Parkview reinvests its resources into services and programs that directly impact these facets of life for people of all ages. With such a broad range of needs in the areas we serve, the health system chooses to expand its positive impact by supporting community partners. These relationships strengthen organizations created to reach specific populations or facilitate specialty care for a particular group.

Turnstone
"Turnstone's mission is to empower people with disabilities to achieve their highest potential, and this directly aligns with Parkview's mission to improve health and inspire well-being. Together we are able to create a more complete system of services and resources than people experience in other communities across the country," Stasha Carrasquillo, Chief Marketing Technology Officer, Turnstone Center, said.
"Parkview has been supporting Turnstone's mission for over 20 years in a number of ways, including Community Health Improvement funding and collaborative initiatives. Parkview became our exclusive health partner in 2015, strengthening the relationships between both organizations through enhanced access to shared training, guidance and medical services like physician care and athletic training support. This relationship has also been critical to our designation and continued role as an official US Olympic and Paralympic Training Site.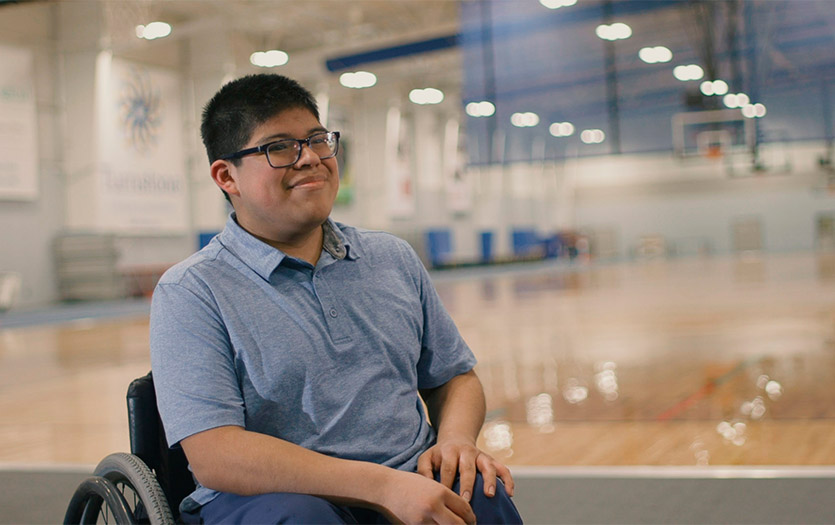 "Parkview and Turnstone are two long-standing pillars that are committed to serving our community. Combined with the millions of dollars in charity care provided by both organizations, our shared values of health and well-being paired with our service standards and compassion create a partnership that only enhances the access to resources available to our clients and patients."

Making more possible
"Seventy percent of Turnstone's annual budget is supported by the generosity of our community donors and partners like Parkview," Stasha said. "Because of Parkview's support, people with disabilities in our community, their families and their caregivers have reliable access to the resources and services they need to reach their goals and live their life as independently as possible."
This also includes convenient options to enhance collaboration around patient care. "Turnstone recently joined Parkview Community Connect, integrating MyChart and the EPIC electronic health records system, significantly increasing efficiencies on our end and creating a smooth experience for Turnstone clients who use Parkview and other Community Connect providers within their care team," Stasha said.
At the end of the day, the intent is to elevate what's possible for the people of northeast Indiana. "Our relationship produces an open channel of knowledge sharing that lifts the caliber of provider expertise and service outcomes for everyone," Stasha said. "Turnstone fills a critical access need for many people with disabilities. This is why we're so grateful to have partners in our community, like Parkview, that help us ensure our community has access to the services they need, regardless of their ability to pay. When providers like Turnstone and Parkview come together, we're able to bring health and healthy living to even more people with and without disabilities, supporting a more vibrant and inclusive community."

More powerful partnerships