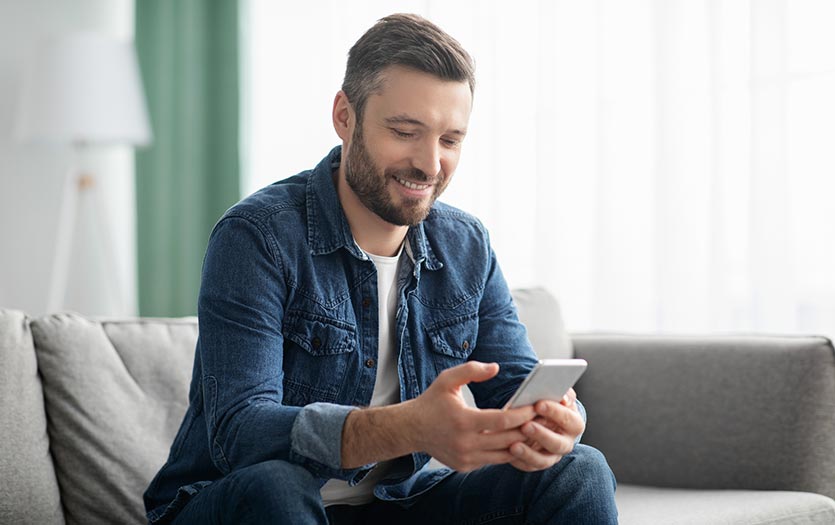 Preventive care such as wellness exams, recommended screenings and annual flu shots play an important role in your overall health. You can help prevent the flu by getting the flu vaccine every year. It's best to get the vaccine as soon as it's available. The U.S. Centers for Disease Control and Prevention (CDC) recommends that everyone 6 months old and older get a flu vaccine.
For Parkview MyChart users with an established Parkview Physicians Group primary care provider, scheduling a flu shot appointment with your provider's office via Parkview MyChart is easy.* Notes and details from your visit including important information regarding your vaccine will be documented in your medical record and can be easily accessed through your account.
If you happen to receive your flu shot somewhere else, you can add it to your immunization record so that you can easily keep track of your health information.

Care for common colds and other viruses via Parkview MyChart
While the flu shot protects you from influenza and lowers your risk of severe illness, it does not protect you from colds and other seasonal viruses. Parkview MyChart keeps you connected with your care team – day or night. If you start to feel under the weather, you have the following resources available to you via Parkview MyChart:
Consult the symptom checker to receive recommendations for your care
Request or schedule an in-person or video visit with your Parkview provider
Speak with the next available provider 24/7, anywhere in the U.S., or schedule a same-day appointment with the Virtual Walk-in Clinic
Start an E-Visit and receive a personalized treatment plan within one business day by answering a few symptom-based questions
Message your provider
Request a medication refill
Cold and flu season is fast approaching. Protect yourself by scheduling your flu shot appointment and keep Parkview MyChart in mind the next time you start to feel unwell.

Without a Parkview MyChart account?
There are several ways to activate a MyChart account. Call our MyChart Support Team at 260-266-8700 or toll-free 1-855-853-0001, email MyChart@parkview.com or create an account here. It is free, available to all Parkview patients, and accessible anytime, anywhere in the United States via the web or mobile app: Apple | Android
*If you have not seen your primary care provider in the last year, please call 877-PPG-TODAY or 877-774-8632 for assistance with scheduling your flu shot.