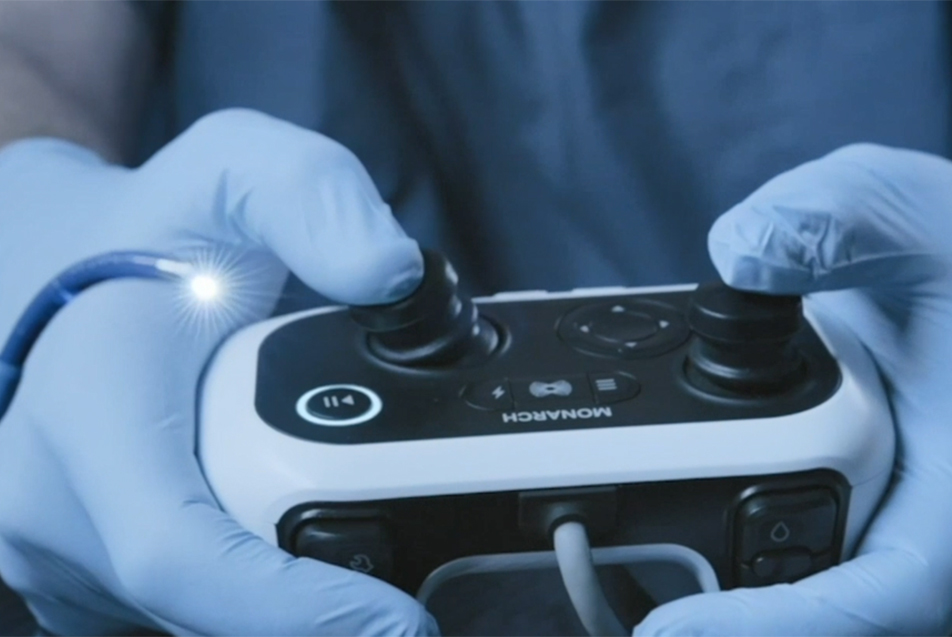 Cancer is life-altering. However, early detection is a critical component of treating the disease and improving patient outcomes. This was certainly the case for Dan Ormsby. His moving testimonial gives us a brief glimpse into his cancer journey and the new innovative treatment that saved his life.
Dan's diagnosis
Three years ago, Dan Ormsby visited his local VA hospital for his yearly checkup. During this routine appointment, his provider discovered something unexpected. "I wasn't having any problems," Dan said. "I felt fine when I went for my regular preventative checkup at the VA. I didn't realize anything was wrong until they spotted the nodule on my lung." Concerned it might increase in size, his provider ordered CT scans every six months to continue observing and managing the nodule.
After his scheduled CT scan this past December, Dan's provider noted some gradual nodule growth and recommended he get a PET scan. Unfortunately, the imaging test revealed activity in the nodule, so he was referred to the lung nodule clinic where he saw Abhishek Biswas, MD, FACP, PPG - Pulmonology. Dr. Biswas is a fellowship-trained interventional pulmonologist at Parkview Health.
"Our initial visit with Dr. Biswas was amazing! It went wonderfully, and he took the time to explain everything while answering all our questions," Dan remembered.
After reviewing Dan's case and scans, Dr. Biswas recommended a robotic navigational bronchoscopy and biopsy of the lung nodule. He performed the biopsy using the new Monarch® Platform, a robotic instrument used to diagnose early-stage lung cancer.
An overview of the Monarch platform
Lung cancer claims more victims each year than breast, colon and prostate cancer combined, which is why Parkview's Pulmonology department strives to offer the latest technology and minimally invasive interventional techniques to better diagnose and treat lung conditions.
In doing so, they've adopted a new and innovative technology this past year. Here are just a few ways the Monarch platform is unique:
Safe diagnosis: In early-stage lung cancer, suspicious lung nodules tend to be very small and difficult to reach with traditional lung biopsy methods. This makes it difficult for physicians to diagnose them safely and reliably. The robotic platform circumvents these difficulties.
Sophisticated technology: The new system allows physicians to biopsy even the tiniest, hard-to-reach nodules by guiding a thin scope through the bronchial tubes directly to the nodule. The entire process is guided by a navigation software similar to the GPS of a car navigation system but infinitely more accurate and advanced. The robotic navigation system is a significant improvement compared to other contemporary navigation systems currently available within the United States.
Noninvasive: The procedure, when performed with the Monarch platform, is highly accurate and minimally invasive. Without this technology, doctors would use CT-guided biopsy or proceed with surgical resection of the lung. While these methods are effective, they are more invasive, have a higher risk of complication and, in some instances, can lead to the surgical removal of part of the lung even before knowing if the nodule is cancerous or benign.
Additionally, Parkview's pulmonologists have performed more than 100 biopsies since they've added the Monarch system this past fall. Now, with the help of this highly advanced robotic technology, they can more easily detect early-stage lung cancer, allowing for faster recovery times and significantly improving patient outcomes.
Dan's treatment plan
Thankfully, Dan had great success. Dr. Biswas was able to biopsy the lung nodule and give him an accurate diagnosis. Unfortunately, the biopsy results confirmed the nodule found on Dan's left lung was, in fact, Stage I left lower lobe non-small cell lung cancer.
"It was scary, but we appreciated Dr. Biswas calling us to discuss my results and next steps," said Dan. "I couldn't get over his efforts – he went above and beyond."
Knowing Dan would need curative lung surgery, Dr. Biswas introduced him to Joseph Greenlee, MD, PPG – Cardiovascular Surgery. "I was nervous about the surgery, of course," Dan recalled. "But I was ready to move forward and get through it." Dr. Greenlee performed the surgical resection of Dan's lower left lobe. Initially, he intended to remove the nodule and suspicious nodes. However, as he proceeded, he realized the nodule was not as peripheral as anticipated and instead decided to remove the entire lower lobe.
Recovery and beyond
After a very successful surgical resection of his lung, Dan is now cancer-free and doing well. A few days after his surgery, he was discharged and was excited to get back to living his life. "The surgery went well. I feel fine and haven't had any problems," Dan recalled. "I was definitely sore after surgery, but I try to keep moving and make sure I do my breathing exercises every day. I'm so thankful to be back to my normal routine."
Dan continues to undergo surveillance with the Parkview Cancer Institute and will do so for the next five years. Typically, if not detected at an early stage, lung cancer has a high mortality rate. Fortunately, Dan was diagnosed in the infancy of the disease and cured of lung cancer.
Acknowledgments and accolades
While he didn't expect this diagnosis and cancer journey, Dan had many wonderful things to say about Parkview, his doctors and the excellent care he received. "I'm so grateful for all of them. I would have never known there was a problem had they not been so diligent," said Dan. "I received excellent, considerate and professional care through my entire journey. I can't thank everyone enough."
Dr. Biswas echoed Dan's sentiments and was proud to be an integral part of his cancer diagnosis and treatment. "I am honored that Dan entrusted us with his healthcare. I was glad to be a part of his journey and to support him to his freedom from lung cancer," Dr. Biswas said.