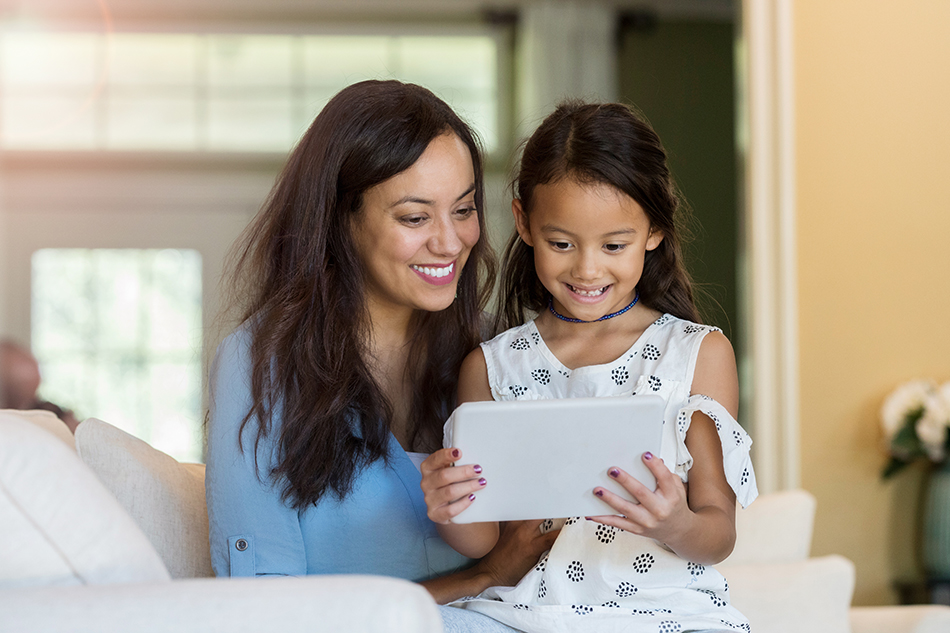 This post was written by Brandon T. McDaniel, PhD, research scientist, Parkview Mirro Center for Research and Innovation.
Social distancing and sheltering at home aren't just affecting adults and parents. In an online survey conducted across the last few days of 260 U.S. parents (who had a child age 19 or younger), we found:
Almost 90% felt social distancing was having a negative effect on their child's mental health.
Is this really any surprise? Our children's lives have been completely uprooted. They've lost their routines, daily interactions with their teachers and friends, the opportunity to experience once-in-a-lifetime events, field trips and many other things they cherished.
Starting a dialogue
First, we need to talk to our kids about the current situation (or perhaps read a story about it to very young children). We need to seek to understand them, let them express their emotions, validate that it is sad and frustrating, and continue to be forgiving and patient, as even our teens will have trouble understanding why social isolation is important.
Helping them connect
While we probably can't give them back their field trips, spring breaks or school dances, we can help them stay connected to their friends. Here are some ideas for how to use technology to keep your kids connected.
Set up video playdates or chat dates with their friends
You can use various apps or websites to let your child interact with friends via live or recorded video. Some examples include Skype, FaceTime®, Zoom and Marco Polo. If you have an iPhone® or iPad®, you likely have the FaceTime available already, and the other apps are easy to install on most phones or devices.
If you haven't used these apps before, try them out with a friend or family member and see how it works before handing it over to your child. You may also want to set up these playdates at regularly scheduled times each day or every few days. This one little predictable video play or chat date will give your child something to look forward to, even though their life may have been turned upside down in many other ways.
For young children, you will need to be there to help them use the technology. For very young children, here are 5 tips to make the most of video chats.
Here are some fun activities they could try via video chat:
Dance party
Build the tallest tower (blocks, Legos, or whatever you want)
Draw together
Read stories
Show and tell pets, favorite toys, etc.
Just letting them chat is important too!
You could also ask your child what they wish they could still do with their friend, and then try to create something around that idea for a video chat activity.
Help kids connect via online games
Note: If online gaming seems too difficult, is against your family rules or just isn't good for the age of your child, then you can ignore this option.
It is possible for children to connect with one another while they play a bit on Xbox Live (if you have Xbox One) or Nintendo® Online (if you have a Switch), although these have subscription fees. This is a judgement call for parents, as you would have to be comfortable with your child sharing their username with other children.
Of course, if you are going to have children playing around online, it is important to think about safety and privacy. Here are some great articles with tips for keeping your child safe:
• Parents' Guide to Online Gaming
• 10 Things Parents Need to Know About Xbox Live and Kids Safety
If you have an Xbox, here are some tips for how to get your child set up on Xbox.
If you have a Switch, here are some tips for how to get your child set up on Nintendo Online.
As much as you need to stay in touch with the people you love and care for outside of your family, so do your children. Make your child's relationships a priority during this period of social distancing by exploring creative ways to connect. It will make this time apart, as well as the transition back to being together, much easier for everyone.