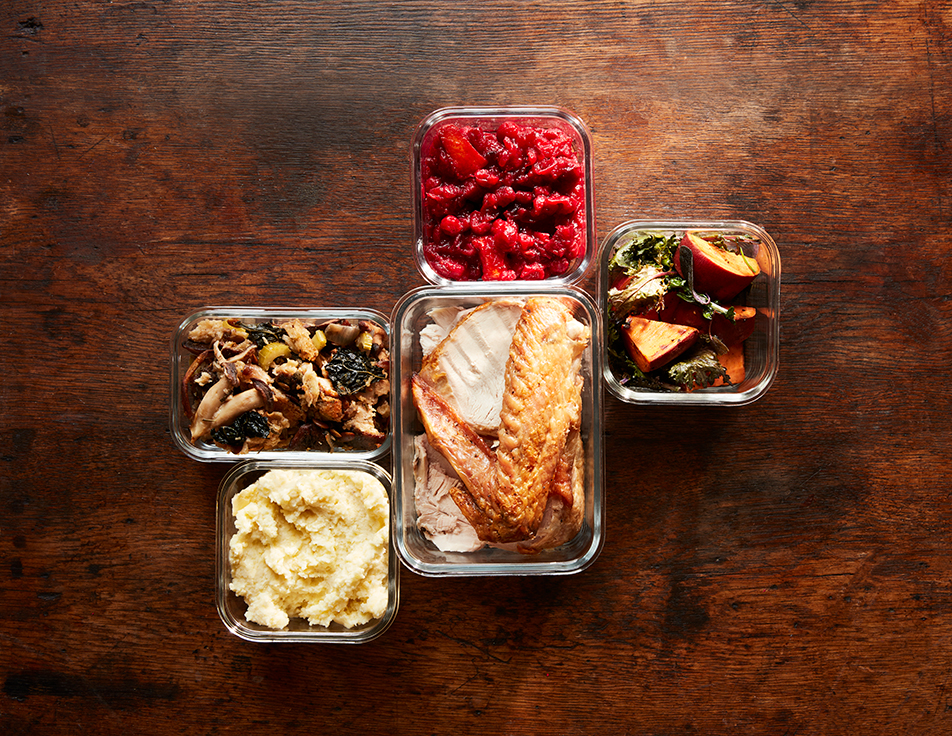 Another Thanksgiving is in the books and that means some of the best leftovers of the year. Rachel Beining, RDN, shares her recommendations for how long to keep those tasty extras, and how you'll know it's time to toss them.
I love holiday leftovers. They're so versatile! I often turn turkey into a pot pie or salad, ham into soup, mashed potatoes into shepherd's pie and vegetables into a delicious, nutritious stir-fry. But how long are those special seasonal dishes safe to keep stored?
Shelf life
Most leftovers, such as cooked turkey, ham, mashed potatoes, noodles and casseroles, need to be eaten within 3-4 days. However, gravy should be eaten within 1-2 days. The longer leftovers sit in the fridge after that time frame, the greater the risk of food poisoning. Foods should really be thrown away after this window.
Storage
Leftovers should always be stored in airtight containers/bags. Divide large quantities of hot foods into smaller portions so they'll cool quickly to a food-safe temperature. Store soups and casseroles in smaller, shallow containers for quicker cooling, and don't over stuff the fridge, as cold air needs to circulate above and below the food to keep it cool.
Freezing foods
If you have more food than you can eat in the safe time frame, freeze them! Foods should be frozen within 2 hours of being cooked, then eaten within 2-4 months for best quality. When reheating, foods need to be cooked to an internal temperature of 165 degrees.
A helpful guide
| Food | Fridge | Freezer |
| --- | --- | --- |
| Turkey, cooked | 3-4 days | 2-3 months |
| Meat (ham, beef), cooked | 3-4 days | 2-3 months |
| Gravy | 1-2 days | 2-3 months |
| Cranberry sauce | 10-14 days | 1-2 months |
| Stuffing, cooked | 3-4 days | 1 month |
| Mashed potatoes, yams | 3-5 days | 10-12 months |
| Soup | 2-3 days | 4-6 months |
| Vegetables, cooked | 3-4 days | 2-3 months |
| Pumpkin pie, baked | 3-4 days | 1-2 months |