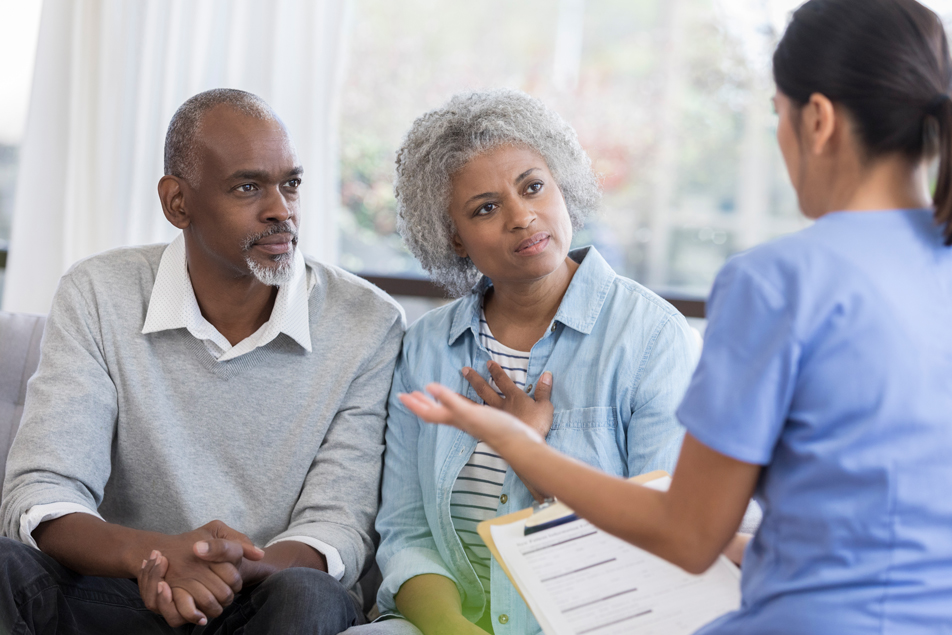 In an effort to alleviate any barriers to accessing healthcare services and to improve the patient's journey, Parkview Neurosciences recently introduced a team of patient navigators. Nichole "Niki" Reynolds, lead nurse navigator, Parkview Neuroscience Services, answered some of our questions about the new position, and what it means for patients and their loved ones.
How would you describe the role of the Neuro patient navigator?
Navigating healthcare systems can be overwhelming! Having a navigator is like having your own personal guide. Neurological disease is often a lifetime issue, so this navigator role was created to help patients and their caregivers achieve the best healthcare experience and maintain their optimal quality of life. I am defining a caregiver as that support person who often helps a neurologic patient with activities of daily living and the psychological implications of a chronic illness. Chronic illness often involves the patient and a support person(s). It is important to us to include everyone who plays a part in the patient's journey.
Why did Parkview's Neurosciences team feel it was important to implement this new patient navigator role?
Parkview Health celebrates that everyone is a unique individual with a diverse set of needs and personal healthcare journey. The creation of this partnership role allows the Neuroscience Services to enact our mission by improving the health and well-being of our patients and those persons who support them.
In which Neuroscience areas will navigators be provided?
Patients with neurological emergent events and chronic conditions can be taken care of by multiple Parkview providers in a variety of departments. This patient navigator role will be available for patients and their caregivers on the ambulatory side at the PPG – Neurosciences office. If possible, this collaboration may allow this patient population to have their needs met without visiting our emergency departments or becoming admitted for care.
Our bedside providers, case managers and social workers do exceptional work! The navigators will complement the planning and interventions the inpatient healthcare team initiates if a patient is admitted to one of Parkview's inpatient areas.
How will the program work from the patient's perspective?
For the initial launch of this service, patients with back or neck pain that may result in elective surgery will be asked if they would like to have a navigator assist in their journey to achieve optimal health outcomes. The navigation team will then work with the patient in their preferred way of communication to help with health self-management. The goal being to help the patient achieve the best health and wellness as they manage pain or move to surgical intervention.
What are the benefits of having a navigator for the patient and his/her caregiver(s)?
The Neuroscience Services will have licensed social workers and nurses on the navigation team; both disciplines leverage unique strengths to help a patient and caregiver live their best lives. The navigator will screen for recent falls, psychosocial issues, and for potential social drivers of health deficits such as interpersonal insecurity, food insecurity or transportation issues. The navigator interactions will then be focused on a partnership with the individual to create sustainable solutions for a patient's challenges. For a surgical candidate, the navigation role will also focus on education exposing the patient to what to expect during their hospitalization and the recovery phase of care, including adverse outcome prevention, like infection or uncontrolled pain.
How does the program help to improve patient outcomes?
Parkview Health expects the patient to partner with their providers to direct their care through the health journey. A patient navigator is in a unique position to assess, listen and create the ability for a patient to direct and name their own desired outcomes, all the while, folding the providers direction into the plan. The navigators will closely follow and manage the patient's journey, adjusting plans as needed. The hope is that navigators would impact infection and readmission rates, and overall patient satisfaction with their Parkview experience. The navigation team will educate the patient so that they can manage their own uncertainties and be able to have more meaningful conversations with their providers.
The navigator will have frequent individualized interactions with the neurologic patients and their caregivers. We hope that the patient is comfortable providing timely feedback so that adjustments can be made to the agreed upon plan of care. With the navigation team complementing the work of the healthcare team, they can further address questions and concerns from an advocate perspective.
How does the program align with Parkview's mission of patient-centered care?
The daily job functions of a patient navigator are to improve the patient's current health and remove barriers to having an outstanding quality of life. Other health specialties within Parkview have similar roles with slightly different titles, but Parkview has empowered us to be facilitators of change and honor the diversity of our communities. The navigator carries out the Parkview vision as a direct result. Healthier, happier community members build better communities!