This is the final installment of a three-part series chronicling the story of Brianna Graham, MSN, RN, NPD-BC, diversion prevention specialist, Parkview Health, and her journey of healing after a back injury aggravated her scoliosis in 2014.
Following her corrective spine procedure, at her heaviest, 242 pounds, Brianna knew she needed to tackle the excess weight she had gained in order to feel better in her body. "By this point my health had really taken a toll. I had a C-PAP machine, high blood pressure and I was just tired all of the time. I wanted energy! I'm the type of person that if something scares me, I charge at it instead of running. I wanted a version of me I hadn't been before–a healed version I didn't know I could be."
Brianna reached out to Jenna Walker, MS, RDN, LD, bariatric coordinator, PPG – Weight Management & Bariatric Surgery. Jenna knew that the chronic pain Brianna had been experiencing was a barrier to healthy movement, and also difficult for her from a mental health perspective. "Most people, when they're sick or in pain, they want to give up," Jenna said.


Giving it another go
But that wasn't an option for Brianna. "I knew that if I didn't do things then, when I didn't feel like it, I'd never get where I wanted to be." Brianna started meeting with Jenna and a nurse practitioner at PPG – Weight Management regularly. "Everything she said, I shot it down. I told her I'd tried it, and it didn't work. She looked at me as a friend and said, 'We have to try again.'"
Jenna served as Brianna's accountability person and coordinated a plan that made sense for Brianna's unique preferences and circumstances, and that would be sustainable for her ongoing health journey. "They were willing to meet me where I was," Brianna said. "She showed me how to do things on my own and utilize what was easily accessible. We landed on a combination approach, and I found a form of exercise, Pilates, that worked for me."
These efforts, combined with addressing and prioritizing her mental health, have proved a recipe for success. "I had so many things I was finally hungry to do because I spent so long in survival mode," Brianna shared. "I lost 115 pounds in a year, and I had a lot of hanging skin! I had a 7 ½-hour surgery, where they removed 12 inches of skin and the outside finally reflected the work I did on the inside. My smile reached my eyes again and that was the moment I went, 'There you are.'"
Jenna couldn't be happier for her friend and patient. "I've seen her at her lows and at her highs, and I can tell she's very happy. She's put in a ton of work and continues to do it. I'm proud of her."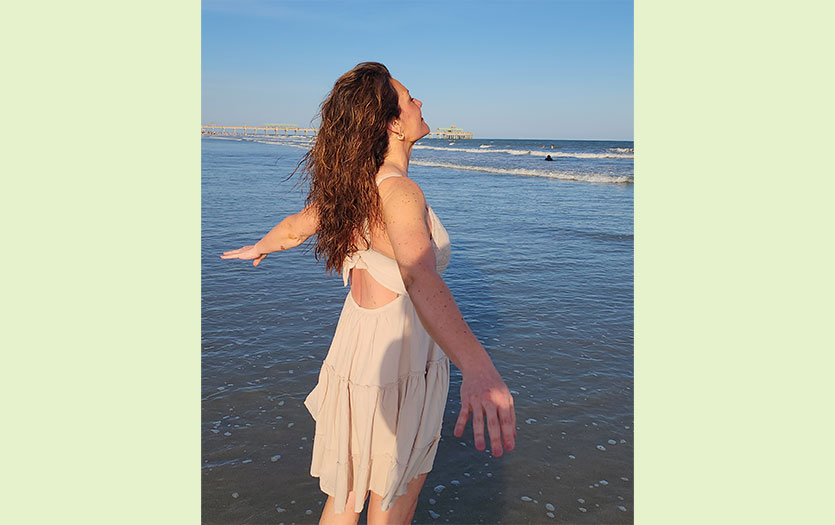 Looking back on the road to a better Brianna
"I will forever be grateful for every person I encountered on this journey," Brianna said. "I wasn't grateful then, but I see now why I had to go through exactly what I went through the way I went through it. My story can reach people because I can say I've been there. Who I am for my kids now is someone I can be abundantly proud of.
"I remember promising, 'God, if you heal me, I swear I'll never take a moment for granted.' And I haven't. Every single day, even on the hard days, I get to say this is exactly what you dreamed of. It was all worth it."

Watch more in this series
Brianna Graham finds her "why"
Brianna confronts the roots of her pain