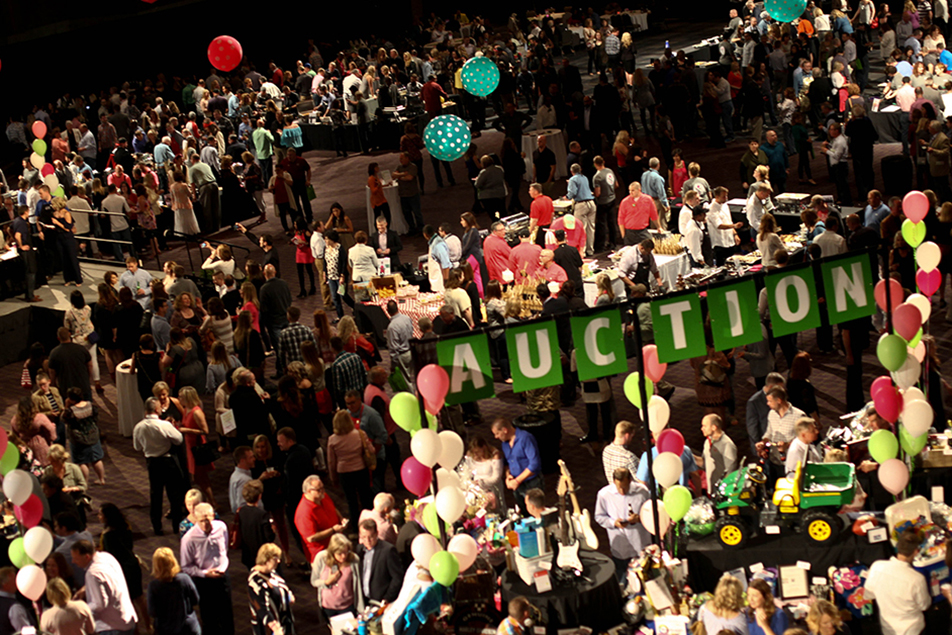 Have you ever walked into a restaurant and had 117 men ready to serve you gourmet food and drinks? We didn't think so. When you attend Parkview Foundation's Cookin' Men on Saturday, April 21, that is exactly what happens. With dozens of desserts, appetizers, entrées and more prepared by local chefs, the options are endless.
Cookin' Men will celebrate its 15th year – a milestone! All due to the generous support of our gracious sponsors, chefs, attendees and our fantastic volunteers. Parkview Foundation's Cookin' Men event presented by Fifth Third Bank raises funds to support the heart health of women in northeast Indiana.
From taste tests and finding the right amount of seasoning, to creating sample portions for more than 1,500 guests, our chefs stay busy until the evening of the big event. It's an effort not unfamiliar to a very special group, who will mark their 5, 10 or 15 year anniversary with us.
This year, five men join the 10-year Cookin' Men Hall of Fame. These men include Jay Curry, Pete Giokaris, Kevin Kraner, Bob Pequignot, and Duane Thieme. We also recognize our first and only 15-year chef for this year, Darren Vogt! Next year, new chefs will be inducted into our Cookin' Men Hall of Fame for reaching that 10-year milestone. One of them is Rob Slusser. 2018 marks Rob's ninth consecutive year and he has quite a popular dish people have come to know and love. Here's a sneak peak of Rob's featured Cookin' Men recipe for Mini Black-Bottom Cheesecakes.
There is plenty of time to make this recipe yourself, but we suggest you taste it first-hand at the event along with other treats and drinks. Get your ticket and join the fun!
General admission begins at 7 p.m. at the Grand Wayne Center. Tickets are available for $65 prior to the night of the event. Take the Cookin' Men event home with you by purchasing the annual Limited Edition 2018 Cookin' Men Recipe Book. Find your favorite treats and put your cookin' skills to the test.
VIP tickets are almost sold out, but general admission tickets are still available. VIP admission will not only get you in an hour early, but you will receive exclusive goodies and food during the VIP early access event. Proceeds from this year's event will benefit area women's heart health initiatives.
Be sure to check out all of our chefs and see who's serving it up April 21!