About ten years ago, Beverly Zuber, a devoted mother and grandmother, started experiencing essential tremors. The condition, which runs in her family, began in her head, then her hands, then her voice and eventually her core. She was finding everyday tasks and moments challenging.
Beverly tried numerous medications, but ultimately the negative side effects outweighed the slight improvements she experienced. Earlier this year, she was referred to movement disorder neurologist Tara Kimbason, MD, PPG – Neurology, to explore the possibility of focused ultrasound.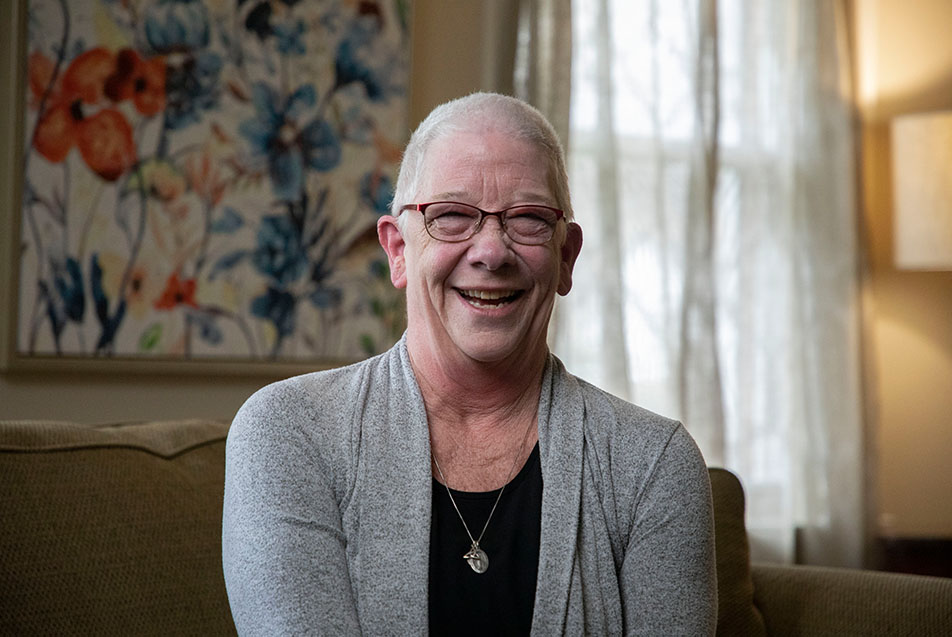 Parkview is the second health system in Indiana to offer focused ultrasound. William Young, MD, PPG – Neurosurgery, who has been performing the procedure since January, believed it was a good option for Beverly because she wanted something noninvasive, outpatient and an approach that required limited follow-up.
On the day of her focused ultrasound, doctors Kimbason and Young worked together and used real-time feedback to pinpoint where they needed to direct the ultrasound beam to suppress the cells. The collaboration between physicians and patient is, as Dr. Kimbason put it, "The true art of medicine." And the outcome was exceptional.
Beverly's tremors were controlled immediately after the procedure and continue to improve. She's back to tea parties and coloring with her grandkids, activities she vows to never take for granted again. Beverly was an integral part of blazing a trail for others with essential tremors, including her family.
If you are experiencing signs of tremors, such as involuntary head nodding, shaking in your voice, or trouble completing tasks with your hands, talk to your primary care provider about a referral to a neurologist who can assist with assessing your treatment needs. There is hope.