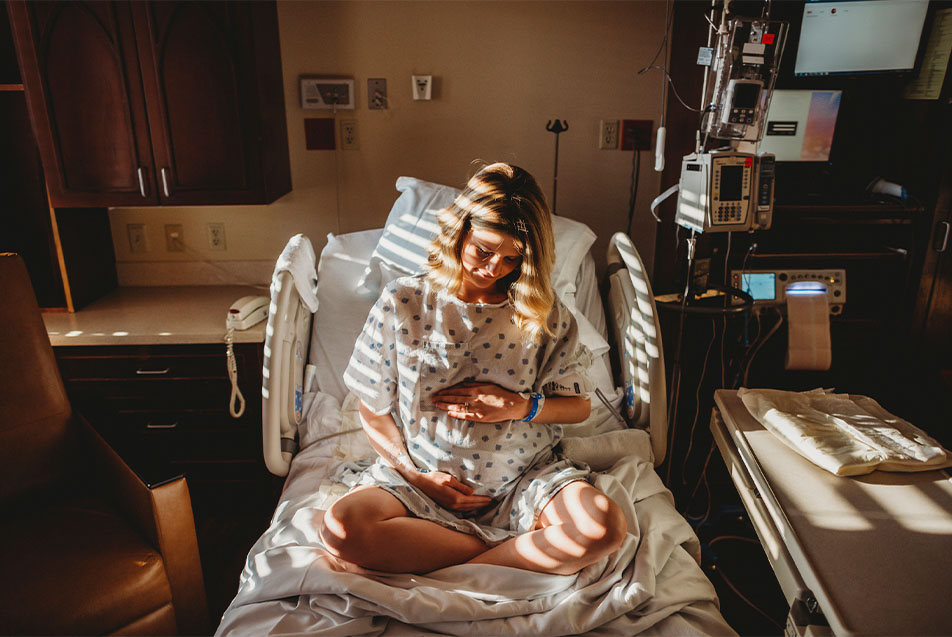 This post was written by Kate Confer, CNM, Parkview Health.
There are many common fears surrounding labor and delivery. From anticipating pain to anxiety over potentially "having an accident" while pushing, there are a number of things that cause expecting mothers concern. The best thing to do is become as educated as you can about the experience and situations that might arise beforehand. The more you know about something before you do it, the more confidence you'll have going into it!
Talk it out
First things first, you have to voice the fears and anxieties you're having. Talk through your concerns with your midwife or doctor. They have so much knowledge and experience and can help calm a lot of worry.
Let the support person who will be at delivery with you know some of the things you're anxious about. That trusted individual is going to be right by your side during labor and delivery and can help you through all of it. On the big day, your nurse will also be with you throughout the experience. Let him/her know what's making you nervous, and ask them to explain any processes and procedures.
Take a class
An amazing resource that Parkview has to offer is our birth planning services. We provide different classes to help prepare for labor, parenting and breastfeeding. The birth planner can also help you think and decide about different birth, delivery and newborn care preferences you may have for the coming day. A virtual tour of the Family Birthing Center can also help with knowing what to expect during delivery and your first days with baby.
Pain and progress
A big fear that many mothers-to-be have is fear about the pain of labor and childbirth, but we need to think about pain in labor differently than other pain. Our bodies are naturally programmed to believe something is wrong when you have pain. But it's important to remember that the pain of contractions doesn't mean something is wrong, it means your labor is progressing and you are getting closer and closer to meeting your baby.
You should definitely explore options for pain management in the weeks before delivery. There are an array of non-medical techniques and tools to use, from birth balls and hydrotherapy to breathing techniques and music. Medication is another option that many women choose; IV, intravenous pain medication or an epidural may be available to you as well.
Bowel movements
Another common fear for women is having a bowel movement on the bed during delivery. While this certainly isn't life-threatening, "having an accident" during delivery has a stigma as the ultimate delivery day embarrassment. It is actually very common and, even more reassuringly, a sign that things are progressing. There are many muscles that are used to push a baby out of the vagina, some of them are the very same muscles used to poop. When a woman has a bowel movement during pushing, they are using the right muscles to be able to deliver their baby.
A rushed delivery
Some expecting moms worry that they may not make it to the hospital in time. While this has happened, and we've all seen those news stories about a baby being born in the car on the way to the hospital, it is certainly a rarity and not the norm. The reality is that for most moms, especially first-time mothers, labor lasts for many, many hours. It's important to educate yourself by speaking to your doctor or midwife about the signs of labor and then listen to your body's cues so you know when to head in for assistance. Another way to ease this fear is have your bag packed and ready for the hospital at least 3-4 weeks before your due date.
Whether this is your first baby or your fourth, most moms experience some jitters. It's part excitement, part anticipation and largely the fear of the unknown. Make sure to put a name to those fears and anxieties so that you can begin to work through them and prepare for your baby's birthday. And remember … you've got this, mama!