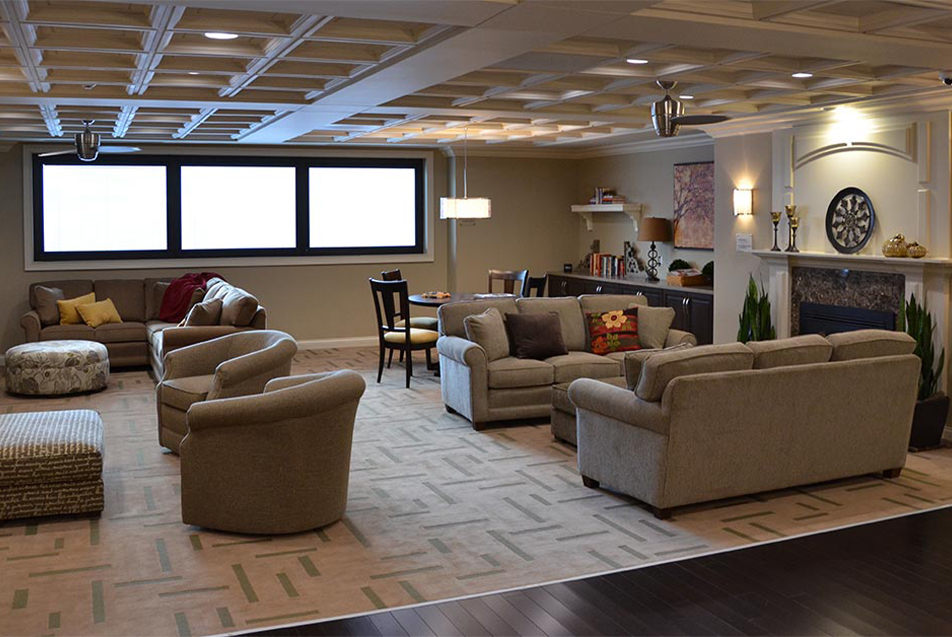 When we moved our Ronald McDonald House facility in 2012, we knew we had the opportunity to make some significant updates to truly comfort our guests. Several years after the transition, it's safe to say this temporary home is serving its intended purpose beautifully. "We hope to bring comfort and support to every pediatric family with a patient hospitalized at Parkview," Teresa White, director of development and communications, Ronald McDonald House at Parkview Regional Medical Center, said. "Whether they need us for one night or many months." She shares more about our unique on-site space …
When did we open the Ronald McDonald House at Parkview?
It opened inside Parkview Hospital Randallia in January 2002, and was moved Parkview Regional Medical Center in November 2012.
What were some of the special considerations we gave when constructing our Ronald McDonald House?
The single most important consideration is that we located the RMH inside the hospital. Guest families are never more than a short walk from their loved one and they don't need to worry about catching a shuttle or finding a parking space. We were also able to create larger guestrooms in this House. In our first House we only had twin beds. We wanted to allow enough room for mom and dad, and even additional siblings. Often times the caregiving team will have someone join them over a weekend to help out or visit and we wanted the entire family unit to stay together comfortably.
We have 15 large guestrooms with Tempur-Pedic® mattresses, a full kitchen, laundry facilities and large comfortable spaces to relax and recharge.
Has the new House been well received?
In 2015, 615 families stayed at the Ronald McDonald House in Parkview. Overnight guests stay an average of 10 nights. We are one of the original models for an in-hospital Ronald McDonald House and we have been "copied" by Houses across the world.
How can people support our Ronald McDonald House?
There are so many ways to support RMH families. If you would like to support the RMH and RMH families you can visit our website, learn about our volunteer program, complete an application, find a list of needed items for the House or make a financial gift.
The guests we serve.
Laura Langebartels shares the experience her and her husband, Grant, had recently at the Ronald McDonald House in Parkview:
Our twins were born at our local community hospital via cesarean section. I only got to see them for a brief moment before they were whisked away. Once out of recovery my healthy little girl was brought to me while her brother was transferred to the Parkview Regional Medical Center NICU for respiratory distress. It would be four days before I would meet my son.
Fear and worry consumed me, as it seemed something new was wrong with my son every day. I wanted to hold him and make him feel better. But how could I be there for my son who was in a NICU an hour away from our home when I had another newborn to care for and I was recovering from surgery myself?
The NICU staff told my husband about the Ronald McDonald House and it seemed a good solution to our situation. Once my daughter and I were discharged we moved into the Ronald McDonald House. I was blown away. Not only did my family stay free of charge, but the accommodations made us feel abundantly at home! Everything from the comfort of the beds to the friendliness of the staff and volunteers set our souls at peace.
Having a child in the NICU is a heart wrenching experience. It consumes every ounce of your energy. But being able to have a place that felt so much like home to physically and emotionally recharge was a blessing that I cannot begin to repay.