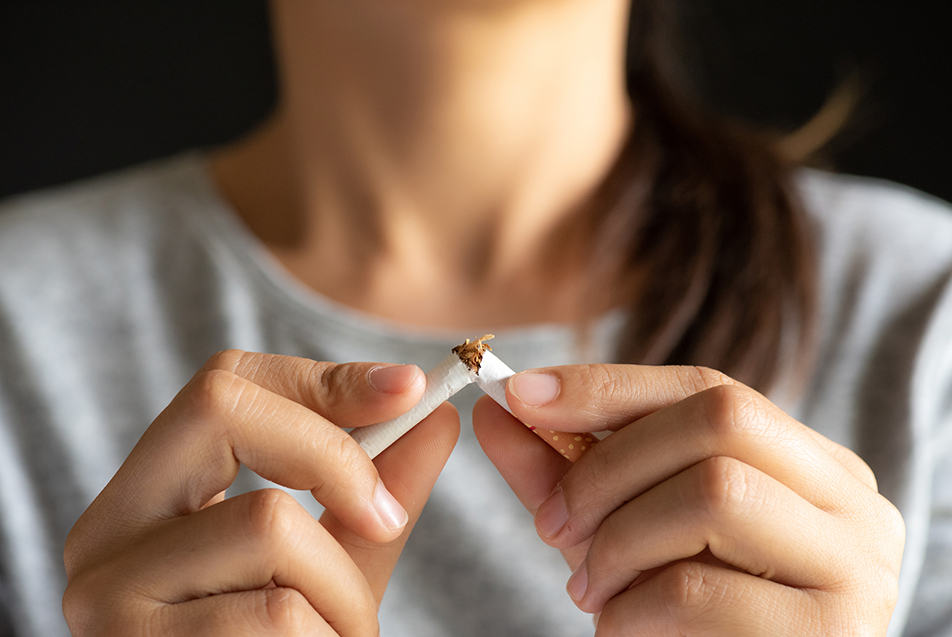 This post was written by Erin Norton, director of community outreach, Parkview Women's & Children's Hospital.
The risks of smoking are well-documented. When an expectant mom smokes or is exposed to secondhand smoke there are even more risks to consider. Some of these risks include the following:
Premature birth – Babies born too soon are at risk for many health problems
Low birthweight – Babies born too small
Birth defects – Some studies link smoke exposure to birth defects such as cleft palate
Miscarriage – Early pregnancy loss
Increased likelihood of Sudden Infant Death Syndrome (SIDS)
The best environment for both mom and baby is completely smoke-free. I asked smoking expert Jan Moore, RRT-NPS, respiratory therapist for Parkview's Community Nursing Program, some questions about how partners, friends and family can all get on board to keep baby healthy and safe.
Quitting smoking is hard. People will frequently ask if it is okay if they just don't smoke around the pregnant woman or baby. Is this okay?
Jan: That is better than directly exposing them to secondhand smoke, but there is still thirdhand smoke to consider. Thirdhand smoke is the residue left on clothing, skin, furniture, and walls that contains chemicals that can cause cancer. Going outside to smoke, wearing a jacket to cover your clothing, and then washing your hands and face can help, but most people find this hard to do consistently.
What resources are available for people who want to quit?
Jan: People can call the Quit Line at 1-800-QUIT-NOW. Parkview Health has a free tobacco cessation course called Freedom from Smoking and there are classes at different times and locations throughout Northeast Indiana. Call 260-266-6500 for more information or to get scheduled.
Are there any resources specifically for pregnant women who want to quit smoking?
Jan: Parkview has a program called Nicotine Free for Baby and Me in Allen County and some surrounding areas. Healthier Moms and Babies has a Baby & Me Tobacco Free program. To get more information, call 266-2474.
How can family and friends support a woman on her journey to quit?
Jan: Encouraging her, lifting her up and complimenting her. Celebrate small victories. If she has reduced the number of cigarettes she smokes per day, congratulate her! Encourage her to set a quit date and be supportive. Withdrawal symptoms can be challenging and having people around who are encouraging and supportive makes a difference.
Marijuana has been in the news a lot lately. How does smoking marijuana affect pregnancy? Is it safe?
Jan: Smoking anything is risky. We don't have as many studies on marijuana, but what we do know shows that there are harmful effects on moms, babies and children.
Are e-cigarettes a good alternative to smoking?
Jan: No. The FDA is still studying the effects of e-cigarettes, but what we do know is bad. E-cigarettes have been found to contain cancer-causing chemicals. Some tests have shown that they contain nicotine, the dangerous addictive chemical, even when the packaging says it doesn't.