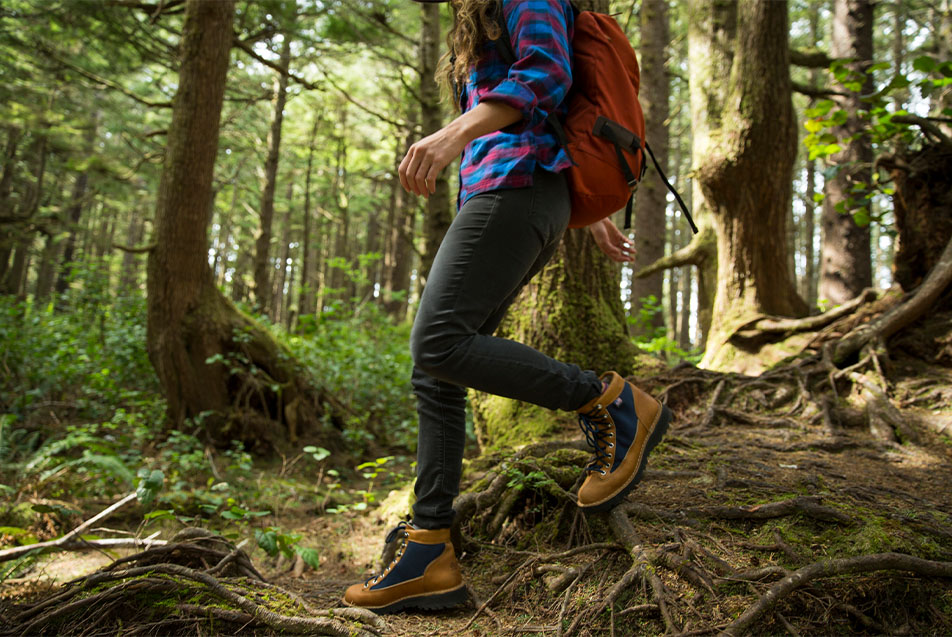 This post was written by Ashley M. Bojrab, DPM, FACFAS, ABPM, CWS, PPG – Podiatry.
Hiking offers a wealth of well-being benefits, from both a mental and physical perspective. And autumn offers some of the best views of the year, with pleasant temperatures and awe-inspiring foliage. As a podiatrist, my mind goes to the best ways to prepare and protect your feet in the wilderness, from pesky bugs and bothersome blisters to, of course, the ideal boot.
Blisters
There are many different types of blisters. Most often, blisters are a result of friction and rubbing. Blisters can also be caused by:
Wearing shoes or hiking boots that don't fit your foot correctly
The skin rubbing inside of the shoe
Constant motion without a sock
Heat or cold temperatures
Acid or chemicals that irritates the skin
Blisters should be left alone if they are intact. This is a natural way for the area to heal. If you keep the fluid-filled sack well protected, it should resolve within 5-7 days. If the blister does pop and the fluid is expelled, protect the area by applying antibiotic ointment and a bandage.
Bug bites
Wearing a higher hiking boot has its advantages. Not only does the prevent the foot and ankle from rolling, but this style can keep bugs from penetrating the skin. Long socks that come up to the level of the boot or a little past would be a great complement. Typically, bugs are unable to penetrate through the fabric, which prevents bug bites.
Boots
Wearing brand-new hiking boots on a long hike could cause harm to your feet. The constant rubbing and friction will create hotspots or blisters. Hotspots are red areas on the skin, and are often a prelude to blisters.
The best way to prevent this painful friction is to break in new boots and find the places where it's rubbing. It's important to check your feet after a hike and see if there are any areas of concern. This is particularly important if you have dulled sensation in your feet, such as if you are diabetic.
My hope is that these tips will help you enjoy the great outdoors without any unnecessary discomfort on your feet. Lace up and get out there this season!