Stroke is a medical emergency. Garrett Bennett, MD, PPG – Neurointervention, shares how the multi-specialty team within the neurointerventional suite at Parkview Regional Medical Center uses advanced technology to provide patients a better recovery than would otherwise be possible. Damage from an acute stroke that is caused by a blood clot in a vessel of the brain can be minimized … and the stroke even stopped while in process with this form of treatment.
During an interventional procedure, a physician supported by a team of highly trained health professionals, locates and removes the blood clot from the brain. The sooner an individual seeks treatment for stroke, the more likely they are to prevent long-term disability, maintaining more everyday skills and abilities than if other forms of treatment are used.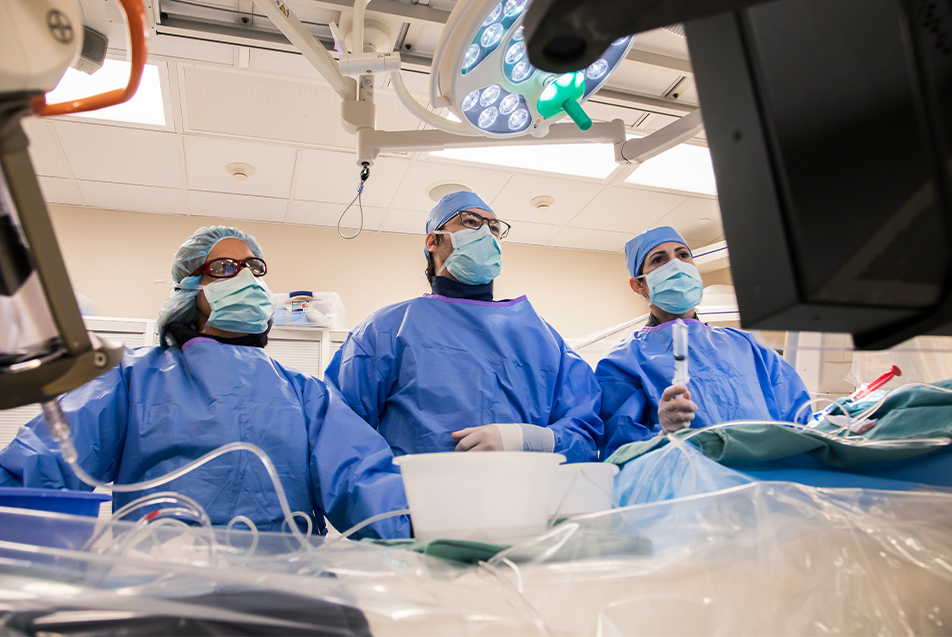 Brain cells begin to die quickly following a stroke and recovery largely depends on:
How quickly assessment and medical care begin. If you recognize that you or someone you know is having stroke symptoms, call 911 so treatment can begin as soon as possible.
Cause of the stroke – whether a clot or hemorrhage (bleeding on the brain)
Type of treatment done to restore proper blood flow
Learn to recognize symptoms in case you or someone your care about experiences a stroke.