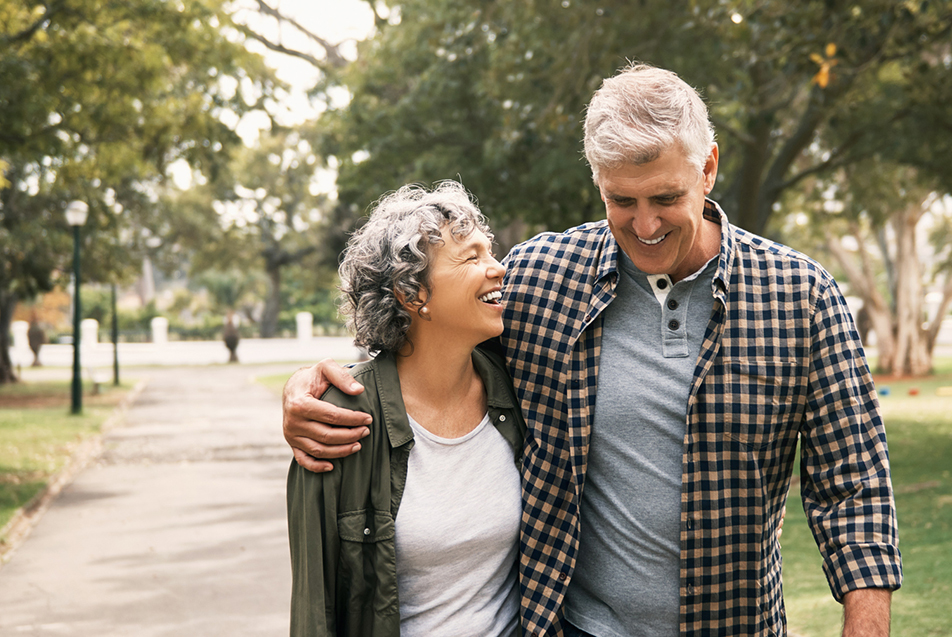 The team at the Cardiovascular Health and Wellness Clinic at Parkview Heart Institute (PHI) works with patients to identify and help them modify risk factors that could lead to heart disease. PHI is dedicated to the prevention and treatment of cardiovascular disease, with a focus on improving quality of life. This care is under the medical direction of Roy Robertson, MD, PPG – Cardiology.
Risk factors
Risk factors are aspects about you, your lifestyle or your family history, that increase the likelihood of you developing a disease. Modifiable risk factors are those which you can reduce or eliminate through healthy lifestyle changes. Estimates suggest that 80% of cardiovascular events can be prevented.
Treatment
At the Cardiovascular Health and Wellness Clinic, a specialized team will determine a personalized plan for reducing your risk of heart disease and maximizing your heart health. You are unique. Any recommended changes to your lifestyle habits will depend on your medical history, risk assessment, physical exam and the stage or severity of any condition identified at the clinic.
Treatment is often addressed through these approaches to modifying your daily lifestyle:
• Control blood pressure, cholesterol and blood glucose levels
• Become physically active
• Follow a heart-healthy eating plan
• Maintain a healthy weight
• Manage your stress
• Quit smoking
Services
At the Cardiovascular Health and Wellness Clinic, you will experience:
• Coordinated care by the clinic team, beginning with an evaluation by a nurse practitioner who will identify your personal risk factors for heart disease and the best treatment plan for you
• Access to risk assessment tools
• Access to such screening tests as the HeartSmart CT Scan and vascular testing
• Access to affordable lab tests
• Education about healthy eating, managing stress, smoking cessation and physical activities to maintain your heart function
• Answers to your questions
Ed's story
After receiving a HeartSmart scan last July at the recommendation of his primary care physician, Ed Vance learned that he had a coronary calcium score of 275.79 (a score of 100-300 indicates moderate plaque accumulation). "There were no warning signs or symptoms," he said.
He was evaluated in the Cardiovascular Health and Wellness Clinic in September, at which point the team identified he had elevated cholesterol and a family history of heart disease. His overall lifestyle was generally healthy. His diet included fruits and vegetables and not too much meat. Ed didn't consume alcohol or use tobacco products.
He has always enjoyed exercising on a routine basis, including riding his bike, swimming, running, yoga and cross-country skiing in the winter. He reported no chest discomfort, and only some mild symptoms when running. "It was taking me longer to catch my breath after my .5-mile runs down to the corner of my street. But I just chalked that up to old age."
Due to his active lifestyle and risk factors, Ed underwent stress testing. When the results came back abnormal, he made the decision, along with his care team, to undergo cardiac catheterization in December. During the procedure, they discovered significant coronary artery disease and subsequently, Ed required coronary artery bypass grafting. The entire process took just over a week. "They said I was in good enough shape, so they kept me over and did the operation the next day. About seven days later, I was able to go home."
Ed attended cardiac rehab. "They thought, given my history, I might overdo it. I think they were scared they'd have to hold me back," he shared. "But it was helpful to have guidelines to know how I should treat my body for those 2-3 months after surgery." Throughout his journey, Ed has found support in the caregivers he's worked with. "They're all excellent. They have educated me about what's going on, and always been willing to listen to my questions. The guidance I've received has been tremendous."
Today, Ed is doing well. "I notice I'm breathing easier on my runs, and I'm back to doing all of the things I did before – cycling several times a week, between 25-30 miles, sailing, canoeing and other water activities. I've been growing a lot of flowers."
As for the screening test that connected him to the clinic to begin with, Ed is a champion for the HeartSmart CT Scan. "It's a simple test that doesn't cost much. You won't miss the money and it can either detect an issue or give you peace of mind if it doesn't detect an issue. It could save you from a stroke or heart issue. Particularly if you have a family history, it's worth your time and money. Peace of mind is a great thing."