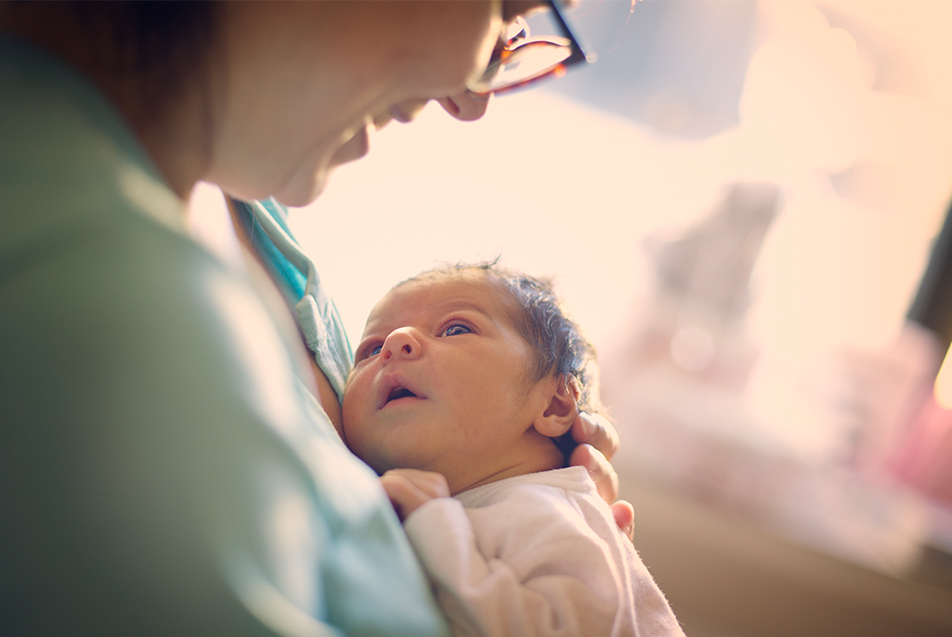 This post was written by Michelle Harlan, BSN, RN, IBCLC, CPST, birth planner, car seat technician, Parkview Noble Hospital.
When it comes to breastfeeding, the beauty of it is, you don't need too many items for support. As you settle into feeding your baby, there are practices and products that can make the journey more comfortable.
Take a class. All Parkview hospitals offer breastfeeding classes, even during this trying time. Speak with your hospital's birth planner for available classes and times. Ask your instructor for a book so you can reference back to it at any time if you have questions once baby arrives.
Avoid nipple confusion. Once you deliver, plan to breastfeed your baby right away and do skin-to-skin contact for at least an hour. Avoid giving your baby any pacifiers, bottles or anything other than your breast milk for the first days in the hospital and at least the first three weeks.
Take advantage of helpful products. There are items that a lot of moms enjoy having or have said have helped make their breastfeeding journey easier. A breast milk collector is a great way to store the milk that you leak those early days of breastfeeding when milk has transitioned. You can find them online.
Nipple protection. Disposable or washable breast pads are always a good idea to have to help absorb the leaking breast milk and can help protect sore nipples. An unrefined, organic coconut oil can help protect and soothe nipples in the beginning. Some moms prefer to use a nipple cream.
Expand your wardrobe accordingly. Purchase at least two nursing bras and/or nursing camisoles to help make breastfeeding easier.
Utilize the resources available. Before you're discharged, make sure to see a lactation consultant to ask questions, make sure the latch is OK, and find out when their breastfeeding support groups meet. It's always a great idea to make an outpatient lactation appointment with an International Board Certified Lactation Consultant for three to five days after discharge to make sure everything is going well.
Explore financial support. During those first few weeks, your baby will serve as your pump, but you should call your insurance company to see if they cover a breast pump and how to go about getting one.
Breastfeeding is one of the most rewarding things you can do for your baby. Don't be afraid to use the items and resources that make you feel comfortable and ask for help when you need it.