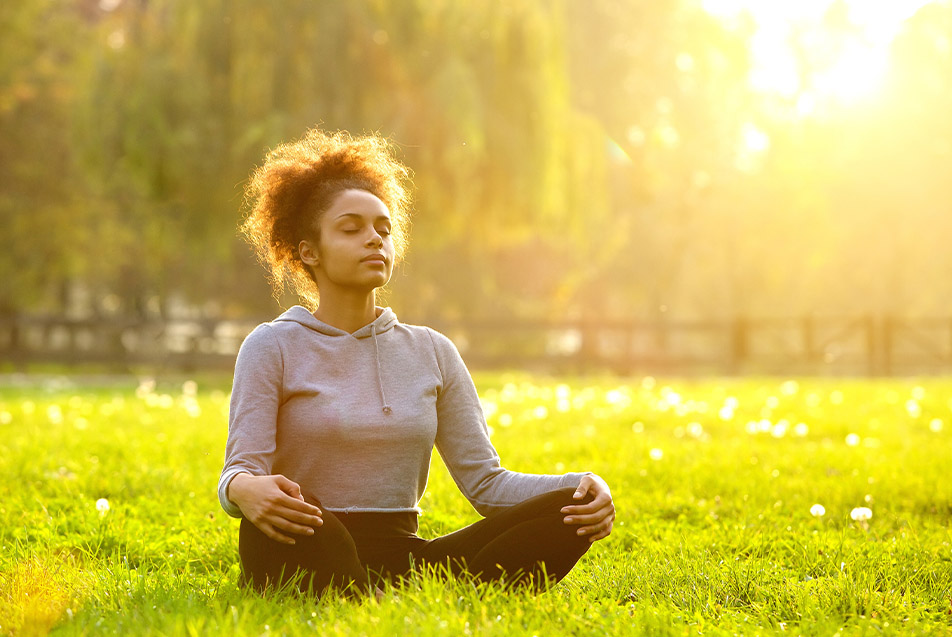 Every September, we observe National Women's Health and Fitness Day, an occasion to remind the female population to slow down and take care of their mental, physical and emotional well-being. We asked two Parkview providers to share their advice for health and longevity.
Advice: Stand up for yourself and make time for yourself. Do one good thing for your heart every day.
There are certain misconceptions that heart disease primarily affects men and cancer affects women. But cardiovascular disease is actually the No. 1 killer of women, contributing to 1 in 3 deaths. This means that we lose a woman every minute to heart disease. But, while these statistics are quite sobering, the research tells us that only 1 in 5 American women believe that heart disease is their greatest threat. Women ages 25-34 have the lowest awareness levels regarding heart disease, particularly among minorities. This lack of awareness puts women at a disadvantage when symptoms arise.
Major heart events don't present in women the same way as they do in men. The warning signs are different. Studies and data from the myocardial infarctions database show that women wait longer to seek treatment. They call 911 later than men because they tend to ignore their symptoms until it's too late. Even when women do go topresent in the ER, they often have atypical symptoms and initial testing comes back normal, so they get released. In fact, most women will go to the ER at least twice before they're diagnosed with a heart attack or heart disease.
Things women should watch for include shortness of breath with activity, dizziness, and sometimes nausea or vomiting. These are all key markers of a heart episode like heart failure or heart attack, and could be signs of conditions like coronary arteriosclerosis or cardio myopathy. But really, any symptom that appears out of the ordinary should be addressed.
Men and women do share some common risk factors, including smoking, though the detrimental effects of using tobacco products are worse in females compared to males. Other shared risk factors include hypertension, high cholesterol, diabetes, a family history, lack of exercise and weight gain. Risk factors that are unique to women include polycystic ovary syndrome (PCOS), metabolic syndrome, diabetes, complications during pregnancy, such as gestational diabetes or preeclampsia, and hormone changes. When menopause occurs, we lose some protection in terms of good cholesterol. But there are ways to manage most of these risk factors.
Then there's the stigma. We try to live up to this image of a superwoman, running around with a cape, juggling multiple roles. We try to take care of everyone in our lives – our significant other, parents, kids. We put ourselves on the backburner and ignore our symptoms. We think we don't have time to seek the healthcare we need, or to get enough sleep or to manage our stress. These are all barriers to carving out time for our well-being.
Once you have awareness, you need to stand up for your health. Make regular appointments with your doctor and, if something's bothering you, don't ignore it. No test is the gold standard for diagnosis, but you should speak with your doctor about screenings such as HeartSmart or a total vascular screening so that you can get a baseline.
Manage your dental health, mental health and make time for a healthy lifestyle. Avoid processed foods, prepare foods in a heart-healthy fashion, exercise, know your numbers and make changes accordingly, to have a positive impact. Take stock of your health at every age. If something happens when you're younger, journal it so you don't forget it and revisit the journal every five years or so to check in.
Get your exercise and sleep, and try to reduce your stress. Sit down, relax, and do one good thing for your heart each and every day.
Breck Hunnicut, MSN, NP-C, CCRC, Survivorship Coordinator, Parkview Cancer Institute
Advice: Get up and move!
Physical activity has been associated with lowering the risk of 13 different kinds of cancers, according to the National Institutes of Health (NIH). Researchers from the National Cancer Institute (NCI), NIH and American Cancer Society (ACS) all support the role of physical activity as a major player in population-wide cancer prevention and control efforts.
The risk reduction was found in colon, breast and endometrial cancers, as well as a reduction in esophageal adenocarcinoma, liver cancer, cancer of the stomach, kidney cancer and myeloid leukemia.
There are countless ways to get your physical activity in. It could be as simple as walking, running or swimming, or something more adventurous. The key is to find the type of exercise that encourages you to move. There are different facilities that offer free limited memberships to help you find the activity that fits your lifestyle.
Remember, this doesn't have to be a grueling 60-90-minute sweat session every day. It might be as pleasurable as meeting a girlfriend for 30 minutes of brisk walking and catching up. Maybe you use exercise bands for 30 minutes a day at home, which cost as little as $7. It's easy! The hardest part is just getting started, but I know you can do it. Get up out of that chair and get moving to fight cancer!