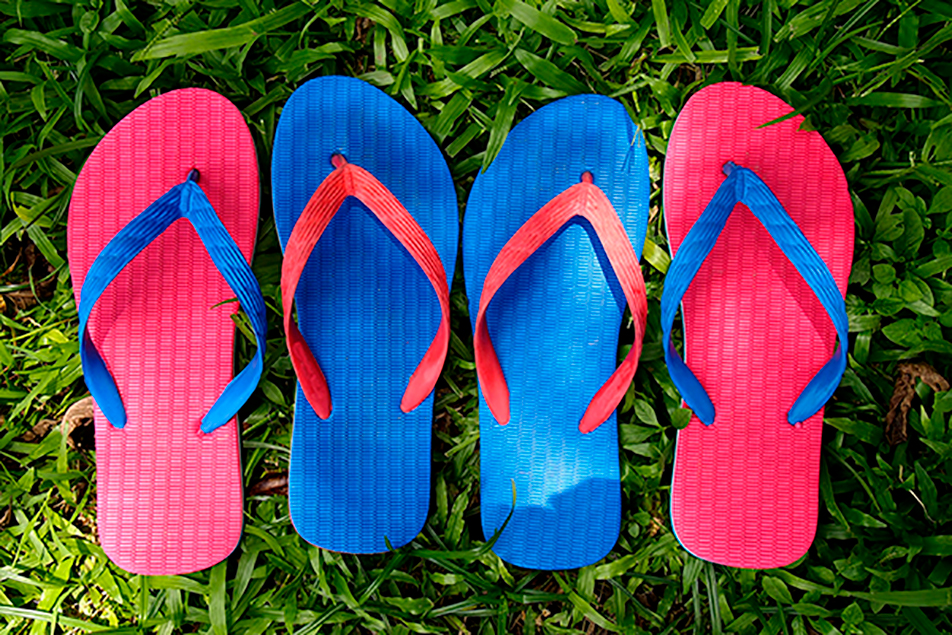 The migration south for those annual family getaways paired with warmer temperatures on the horizon means people will be pulling out their favorite flip flops more and more in the coming weeks. But, Parkview TherapyONE, has a few words of caution regarding this popular footwear pick.
With Spring Break approaching, many of us are anticipating the start of flip flop season. Before we get too excited, however, there are several reasons to reserve slipping into these beloved plastic shoes for trips to the pool or the beach only.
Cute as they may be, flip flops can alter our biomechanics, affect our posture, and cause pain at multiple levels. The primary reason for these ailments is that flip flops provide only a single layer of foam to support our arch. Without adequate arch support, body alignment of the spine, hips, knees, and ankle is in jeopardy. Therefore, this footwear may lead to extra stress on the heel during heel strike and ultimately stress to the Achilles, knees and lower back.
Unfortunately, these popular shoes just don't provide the support or shock absorbency needed for prolonged walking. Not only does this increase our risk for falls, and decrease our walking pace, but there is an increase in stress on the tops of the toes. The toes have to work harder to keep the sandal in place, which may lead to hammertoes and bunions.
Additionally, flip flops do not protect our feet adequately from blisters, bacteria or infections. This leaves you more susceptible to Staphylococcus, athlete's foot, and Human Papillomavirus (HPV) when worn in public.
Also, just a final reminder for all you sun-seekers, if you are wearing flip flops, you should always apply sunscreen to the feet to avoid sunburn. Enjoy the warmer weather, everyone!