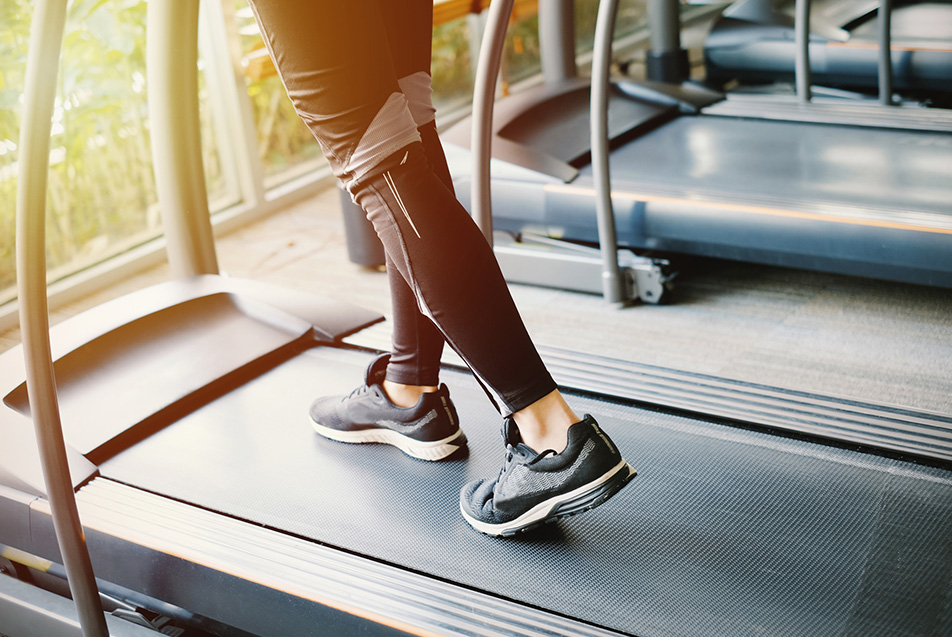 On June 27, 2018 Parkview Wabash Hospital officially opened the doors to their new 80,000-square-foot facility. While it has been an exciting transition, it did mean more than just a location change for some.
"We knew we were going to downsize to about a fourth of the range we once had for the Cardiopulmonary Rehabilitation and Wellness Center. And if we were downsizing, then we would take our best equipment and move it," explained Lori Miller, Outpatient Services Nursing Manager at Parkview Wabash Hospital.
The Wabash Cardiopulmonary Rehabilitation and Wellness Center team initially took three of their seven treadmills, thinking that would be enough. However, the team determined that even these machines were not ideal for the new facility. One was excessively loud, one was too fast even at its slowest speed, and one had the wrong power source outlet.
The treadmills are used by patients who have or had heart-related health issues. Physical exercise such as walking is vital for heart health. Yet some patients have trouble with their gait — requiring special treadmills that can be regulated to move as slowly as 0.1 MPH. With the generous help of community donors through the Parkview Wabash Foundation, new treadmills have arrived!
According to the American Association of Cardiovascular and Pulmonary Rehabilitation, individuals who complete a cardiac rehabilitation program have improved general well-being, as well as improved weight maintenance, heart function, blood pressure, and resting heart rate. Similar studies have also shown that completing a program of this nature can increase average life expectancy by as many as five years.
"I love knowing that funds raised through the Wabash Foundation stay here at the Parkview Wabash Hospital to benefit great work such as this," Lori said. "The new treadmills are very quiet, efficient and include a fan. The treadmills are something I wish we would've had 20 years ago."
Lori went on to explain that while any physical activity is important, it is nice to have a controlled environment within the new hospital where her team can apply these skills and educate their patients.
"Having state-of-the-art equipment at our fingertips to use with our patients makes it possible for us to provide the best possible care and rehabilitation for those we serve. We are so grateful for all donors," Lori remarked.