Every year, the Parkview Cancer Institute (PCI) invites a past or current patient to submit a unique design for a t-shirt. This year, Madison Schultis, who battled osteosarcoma as a teenager, shared her creative vision for a shirt with one of her favorite sayings, "Never give up." Her artwork is a reminder that cancer is stubborn but there's beauty in every fight.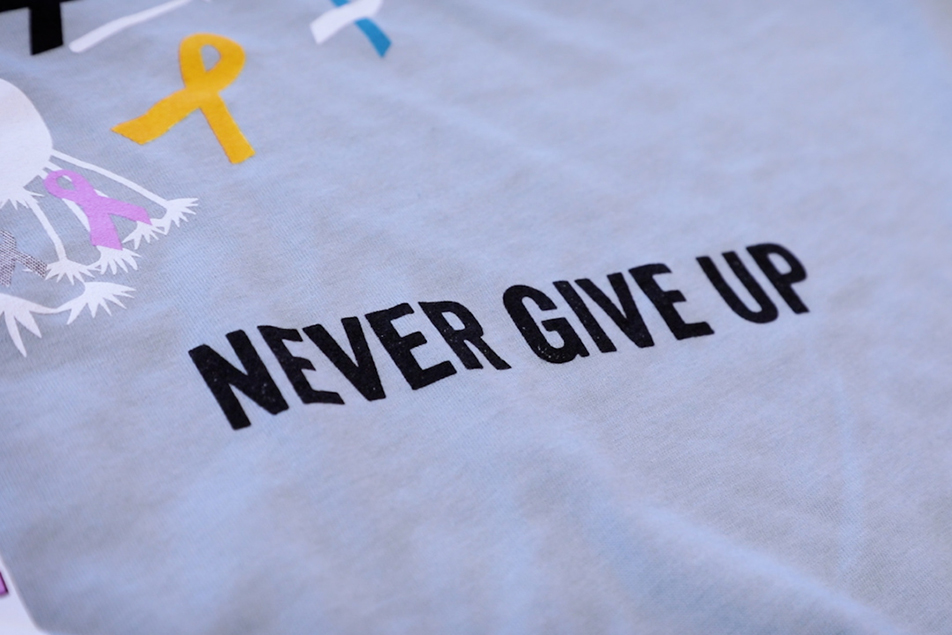 Proceeds from the PCI t-shirt sales go to the Parkview Foundation to support the Transformative Cancer Care Fund. This fund has been established to assist patients with care not traditionally covered by health insurance.
You can order your 2022 PCI shirt today by visiting us here.