About ten years ago, Jack Null, 85, learned that he had a heart murmur. Over time, his cardiovascular health declined, and, in December 2022, he started experiencing shortness of breath after activity.
Jack had three blockages in his arteries, and, without intervention, his care team didn't think he would live much past a few more years.
Roy Robertson, MD, president, Parkview Heart Institute, told Jack that he was a good candidate for a transcatheter aortic valve replacement (TAVR).
"I'd heard of TAVR before," Jack said. "So, I knew a little bit about it."
TAVR allows the surgeon to place a valve, made from animal tissue, through a catheter rather than a surgical wound–a less invasive option for the procedure.
"We were so at ease with Dr. Robertson," Jack's wife, Bonnie, said. "He was so personable and made you feel like an old friend. We put all our faith in him."

Parkview hits a TAVR milestone
Jack spends time in the southwest part of the year and began exploring his options while he was there. "I asked my heart doctor in Arizona how many TAVRs he'd performed. And he told me about 18. When I came back here, I met with Dr. Robertson and he'd answered all of my questions except one–how many TAVRs had he done? And he said, 'Oh, 800 more or less.' And I thought, OK, that's a winner!"
In fact, earlier this year, the team at the Parkview Heart Institute surpassed 1,000 TAVR procedures.
"Studies have shown TAVR delivers the largest reduction in mortality of any study in the history of cardiovascular medicine," Dr. Robertson said. "So, it's a great opportunity to have a reduction in death rate, and also improve functional capacity so you can promote your own health, be more active and live longer."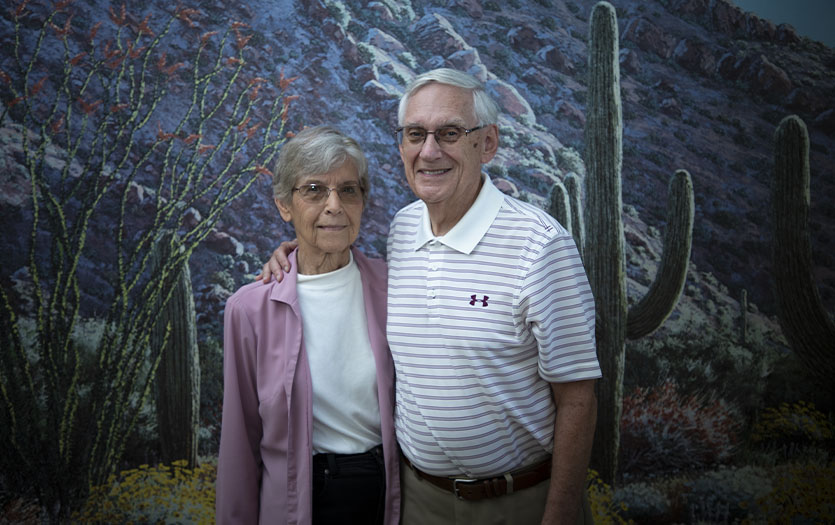 Every patient and every case is unique, and Dr. Robertson has to consider three main things with every person:
The technology – What type of valve should they use, based on a number of factors, including the patient's goals.
The patient's anatomy – Facets of the individual that will help the team get the right valve in the right spot.
The patient's symptoms related to aortic valve disease – The team will get a comprehensive understanding of what the patient is experiencing, whether that be shortness of breath, chest pain, an inability to do normal activities or a general sense of fatigue.
"The procedure I had at Parkview couldn't have gone better," Jack said. "It started with Dr. Robertson and went right on down through the nurses and all the specialists involved with my care."
Bonnie couldn't agree more. "For anyone considering it, Jack and I both say, 'Yes, have it done!"
From a seasoned surgical team, with more than 1,000 TAVR procedures performed, to a supportive staff of experts, the Parkview Heart Institute is helping heart patients regain years in their lives. It's certainly the case for Jack. "I feel much, much better," he said, sharing that he enjoys yoga, physical therapy, two-mile walks and attending his grandson's soccer games. "I feel very fortunate."