In her role as an outpatient physical therapist in Oncology Rehab, Abby Hegerfeld assists patients along the whole continuum of their cancer journey. She helps educate them about their treatments and works with them to mitigate any potential side effects from their treatments or surgeries. Abby's goal is to promote overall independence and mobility so that her patients can return to or identify their new normal as quickly as possible.
As someone who has been both a patient and a caregiver at Parkview, Abby has always felt like she mattered; she was never just a number. "I have always felt supported and like Parkview wanted me to be the best I could be."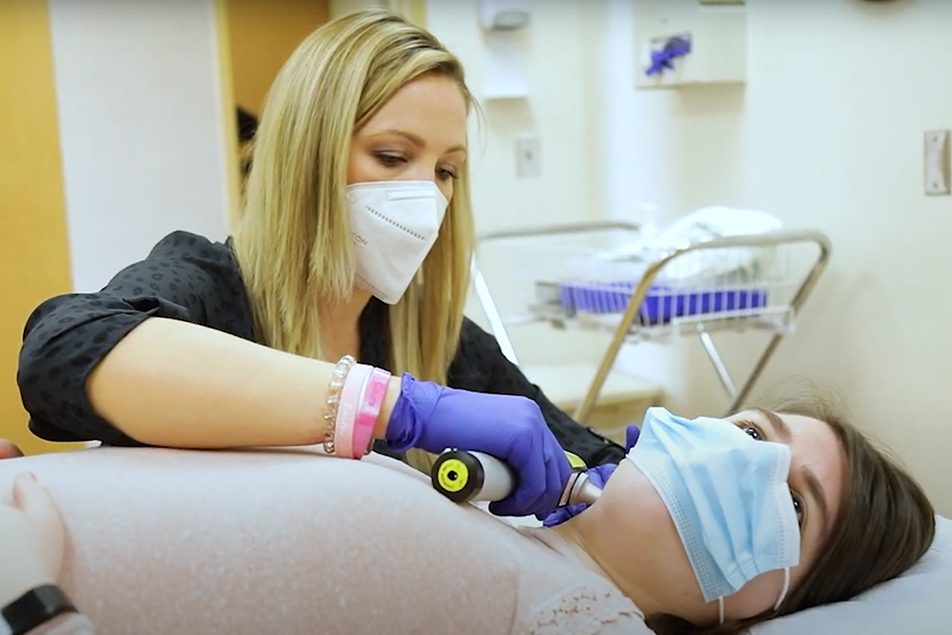 If you are interested in serving in a rewarding physical therapy role, Parkview is the ideal environment to use your skills and help others regain strength and independence.
Interested in joining the team?
We would love to speak with you about the many career opportunities available at Parkview Health. You can apply for one of our physical therapy openings online, text "Parkview" to 97211 to speak to a recruiter or email jobs@parkview.com.