When we think about Parkview Health, we often think about the relationships that form between our patients and their caregivers. But within these walls, we find incredibly strong bonds between co-workers who share common demands, common challenges and common wins. There's a special connection that comes from shared experiences, and we want to celebrate the friendships (and relationships) that are flourishing within our health system. No one can pour from an empty cup, and nothing fills us up quite like a good pal.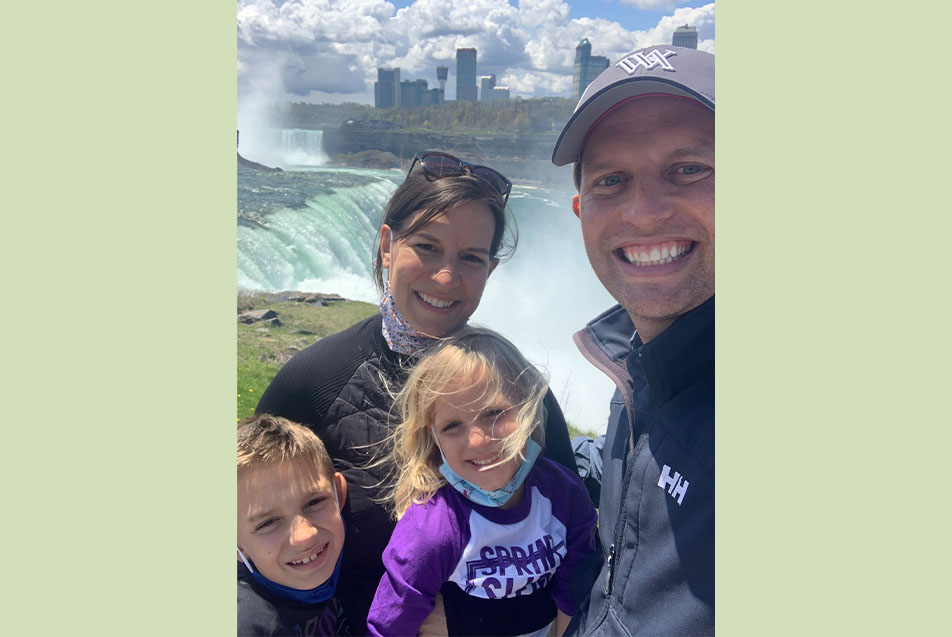 Tony and Sarah
Tony GiaQuinta, MD, PPG – Pediatrics, and Sarah GiaQuinta, MD, senior vice president of Community Health and Equity, met for the first time 13 years ago during their third year of medical school. What started as a simple introduction through mutual friends eventually evolved into a loving relationship built on a foundation of partnership and trust and a home filled to the brim with fun, love and adventure.
Tony and Sarah continue to support each other at home and within the hospital walls. They are proud to be part of the Parkview family and hope their collaboration and impact on each other's work benefit their patients and the community. But, at the end of the day, no matter what positions they hold professionally, their favorite roles, by far, are that of husband, wife, mom and dad.