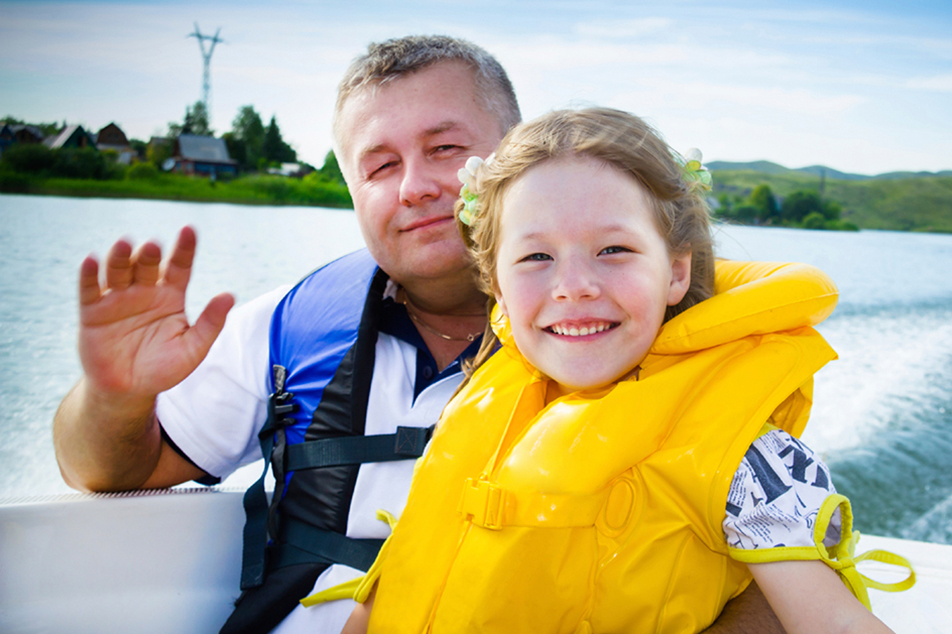 This weekend marks the beginning of warm weekends spent tubing, cruising and swimming at the sandbar with friends new and old, on the water. Make this holiday a safe one, with these tips from Corporal Rodney Clear, Indiana Conservation Officer, IDNR.
It's too hot.

It doesn't look cool.

I know how to swim.

Nothing is going to happen to me.

These are just some of the excuses people use for not wearing their life jackets. With people drowning each year from recreational boating accidents, it is imperative that you wear your life jacket while on the water. Life jackets are no longer the orange, hot and bulky vests that they are commonly associated with. New innovations and developments have resulted in a smaller, sleeker and much more comfortable jacket. This means there's no reason not to wear it.
Much like a helmet a biker or skate boarder might wear, a life jacket should be an essential part of your boating safety equipment and should be worn at all times while on the water. Life jackets are now lighter, less restrictive and more attractive than ever before. The new inflatable life jackets, or personal floatation devices (PFDs), allow you the mobility and flexibility that you need when boating, fishing, paddling or hunting and are much cooler in the warmer weather.
The variety of inflatable jackets offers something for everyone, with options that inflate instantly when you hit the water and those that you inflate manually. All are designed to be more wearable than the traditional life jacket. Accidents can happen at any speed, at any place, or at any time you are on the water. Although boaters often stow life jackets on their boat, very few choose to wear one. In reality, during a boating emergency there just isn't enough time to grab a life jacket and put it on properly before you are in the water. If you are faced with a strong current or unfavorable weather conditions you will not only have trouble making sure you are safe and secure in your life jacket, but you will be unable to help young children or other passengers that have accompanied you in your boat. Those reasons alone should be enough to make boaters want to wear their life jackets.
If you are planning on participating in a recreational boating activity on Indiana's lakes and rivers this year, Indiana Conservation Officers would like to remind you of the personal flotation device requirement:
Each person on board the watercraft is required to have a wearable-type floatation device, and once your boat is 16 feet in length or longer, then a throwable-type floatation device (such as a ring buoy or boat cushion) is required on the boat, in addition to the wearable-type floatation devices for each person.
Floatation devices must be United States Coast Guard Approved, in good condition, fit the user, and be readily accessible or available to the user in case of an emergency. They shouldn't be stowed in a locked compartment or beneath equipment such as fishing rods or tackle boxes.
It is strongly recommended that everyone wear a life jacket while on or near the water, especially young children and non-swimmers.
Please wear your life jacket. It can save your life.