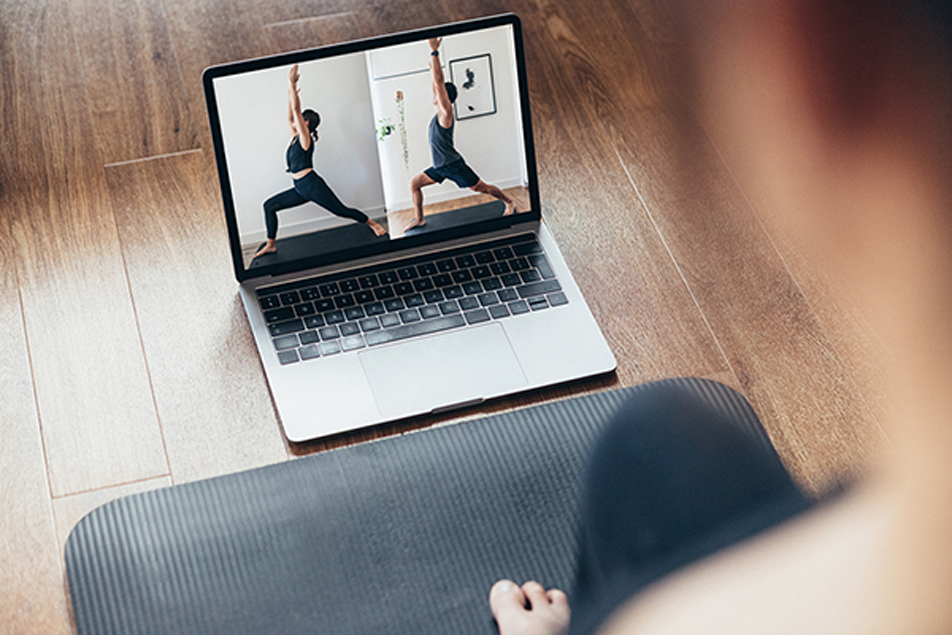 This post was written by Jim Thurber, exercise specialist, Parkview Seniors Club.
During the pandemic, virtual fitness classes have become commonplace. They allow participants to maintain their beneficial fitness routine in the safety and privacy of their own home. But with all the benefits, it can also be intimidating to get started and get the most out of these virtual activities. Here is a list of basic tips to set you up for success.
A guide to virtual workout success
Log in to get movin'. To join, a host or fitness instructor will provide a link to the online class. Clicking on the link enables willing participants to view the instructor and exercise just like being in an in-person class.

Make sure the activity is doctor approved. First and foremost, before starting any exercise program, make sure you talk with your physician.

Get technical support if you need it. If your computer knowledge is limited, don't be afraid to ask the host or a computer knowledgeable person for help with getting started.

Pick the best screen. If possible, use a laptop or computer screen rather than a smartphone. Better yet, stream it on a television screen. A smart phone is good for chatting, but the small screen is not ideal for an exercise class.

Set the screen at eye level. This prevents the need to look up or down at the screen, which could cause neck soreness.

Select a space where you can really move. Give yourself plenty of room to move as the class requires. This could include raising arms or taking multiple steps in different directions, so plan accordingly.

Have all the equipment and water necessary for your chosen class. That might mean a mat, a chair, hand and ankle weights, stretch bands or anything else related to the class. Don't forget to have water handy to stay hydrated.

Select classes appropriate for your age and fitness level. If you aren't sure, reach out to the instructor ahead of time to get additional details about what the class involves. They will be happy to guide you toward the right fit.

Pick a partner. For accountability, encourage your spouse to join you or have a friend join you online.

Wear comfortable, proper clothes and shoes for exercising. Again, this can vary by class, so make sure you know what will be involved in the class.

Be prepared for the unexpected. Keep a cell phone and/or a Life Alert system handy for any unsuspected medical emergency.

Don't be afraid to speak up. Provide your instructor with feedback and suggestions to make the virtual exercises classes even better.

Relax, have fun and concentrate on your health! While a virtual class might not be what you're used to, they can be quite enjoyable. Concentrate on all the benefits you are giving yourself by showing up and logging in.
To learn more about virtual exercise classes available for seniors, call 260-373-7209 or email ParkviewSeniorsClub@parkview.com. You can see the full calendar of events for the Centers for Healthy Living at parkview.com.