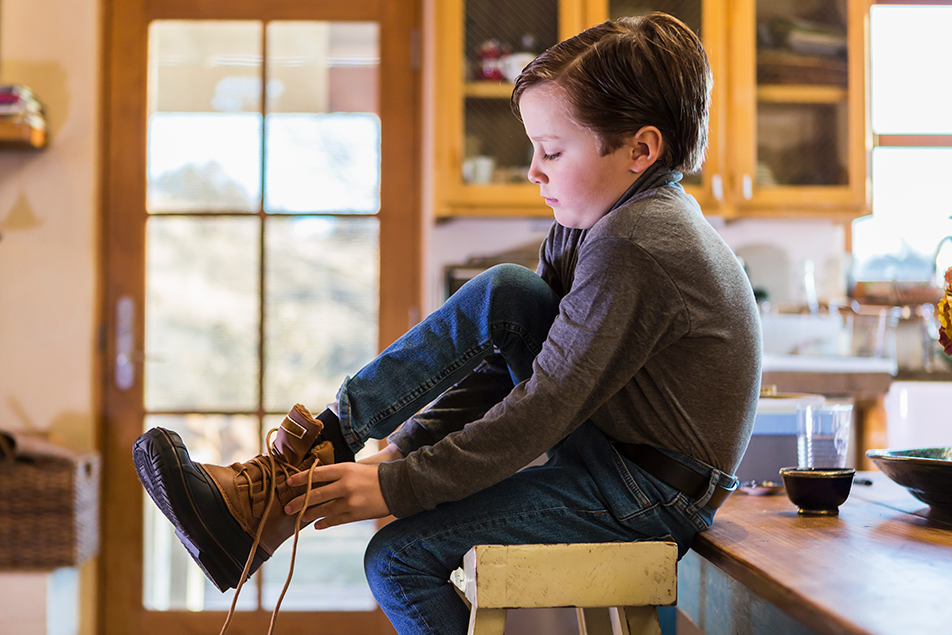 This post was written by Ashley M. Bojrab, DPM, FACFAS, ABPM, CWS, PPG – Podiatry.
In the cold winter months, it's important to keep feet well protected from the harsh environmental conditions. When shopping for children's boots, there are certain qualities to watch for to ensure the best experience for your child.
Find the right fit
Comfort over fashion! As a podiatrist, I say that function always overrides fashion, but this is especially true with cold-weather footwear. Shoe gear needs to fit properly. Children grow very fast, so it's important that they get measured periodically throughout the year to obtain the accurate size. All boots are made differently, so sizes can vary. Some manufactures may run larger, smaller or even if it's the same exact shoe they could feel different. If your child is between two sizes, I recommend going for the larger size. This gives them room to grow and can accommodate thick, warm socks. While they have the boot on, check to make sure there's room to wiggle the toes and the tips of the toes do not touch the edge.
Plan for the elements
Choose boots that are weatherproof. Water resistance will help keep feet nice and dry, and ensure that toes are cozy and warm. Examine the tread or the bottom of the boot to make sure that there is good grip for slippery conditions in the ice, rain and snow.
After purchasing the boots, have your child wear them around the house for a little bit to make sure that they are comfortable. This will give your child a chance to break in the boots and get adjusted to them. Use your best judgment when purchasing new boots for your children and if you have any questions, ask your local podiatrist.