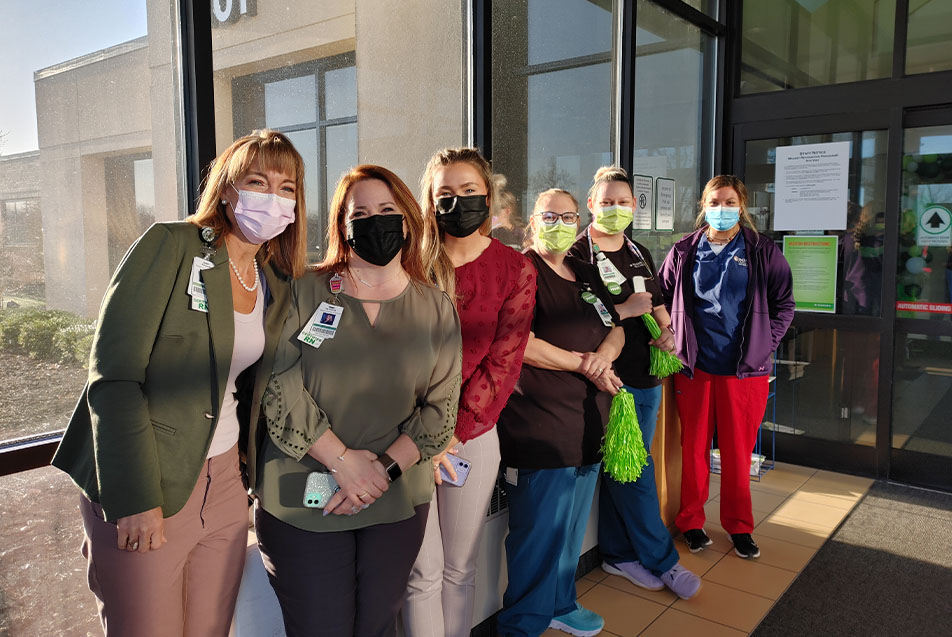 This post was written by Tami Brigle, manager, public relations, Parkview Health, and originally appeared on Input Fort Wayne.
In rural northeast Indiana, every county has at least one hospital serving its population. That may not seem very important, but compared to other areas of the United States, hospitals are becoming a luxury in rural communities.
According to a report from the American Hospital Association, 136 rural hospitals closed between 2010 and 2021. Financial struggles, staffing challenges and regulatory barriers are often cited as reasons.
The headlines may leave a dark impression, but there's still some positive news coming out of rural hospitals. Earlier this year, two rural hospitals in northeast Indiana made national news for their high-quality care.
First, Kendallville's Parkview Noble Hospital made the 2022 Fortune/Merative 100 Top Hospitals list. What's even more impressive? The hospital is ranked fifth in the nation among all small community hospitals.
Separately, the Centers for Medicare & Medicaid Services (CMS) awarded Parkview Huntington Hospital its highest rating of five stars in the Overall Hospital Quality Star Ratings for 2022. Parkview Huntington was the only Parkview hospital, as well as one of only 12 in the state and 429 nationwide, to earn a five-star rating.
With a top-five hospital and a five-star hospital, we thought it might be fitting to explore five ways rural hospitals are making a difference.
5. Quality Care
Every day, more than 700 people walk through the doors of Parkview Huntington Hospital. The goal for each one is an excellent experience – one of the factors in Parkview Huntington's five-star CMS rating. Doug Selig, president of Parkview Huntington Hospital, said Parkview's mantra of "excellent care for every person every day" drives his team to continuously improve.
"I think the mindset of process improvement helps create excellence in our outcomes," Selig said. "We are transparent with our frontline staff and are constantly engaging with them. It's about empowerment – we want their feedback because we need their input and buy-in to be successful."
Selig pointed out that the recent awards for Parkview Huntington and Parkview Noble are especially meaningful. The accolades were based on publicly reviewed data from every hospital in the nation, and they took a holistic view of the overall patient experience – not just one aspect of care.
Additionally, rural hospital awards are competitive.
"The rural hospital compare groups are one of the largest hospitals groups, so there is great competition. These awards prove that Parkview has some of the best hospitals in the nation," Selig said.
4. Specialty Services
You may be surprised by the specialty services available in a rural setting. Aside from standard inpatient and emergency care, both Parkview Noble and Huntington offer specialty care such as cardiology, orthopedics, wound care, sleep studies, rehab and more.
"We offer significantly more services than what people think," said Gary Adkins, president of Parkview Noble Hospital, who has lived and worked in rural communities his entire career.
"People who live in these areas deserve the same quality healthcare that you can access in urban settings. By virtue of the fact that our transfer rates (to larger hospitals) are very low, it demonstrates that those who seek care here are, by and large, treated here."
3. Community Involvement
While rural hospitals make a substantial impact on their own, they're even more effective when they partner with other organizations in the community. Take for example, Huntington County Healing Partners, a joint initiative of the Huntington County Medical Society, Parkview Huntington Hospital, and Parkview Huntington Foundation.
Huntington County Healing Partners provides grants to local organizations that are addressing social determinants of health – conditions that impact the health of a population. Currently, the organization is focused on addressing access to healthy foods, chronic disease treatment and management, mental health, obesity, and substance use and abuse.
"We can only do so much within the walls of the hospital," Selig said. "By supporting other organizations, we can help meet additional needs in our community and improve overall health and well-being."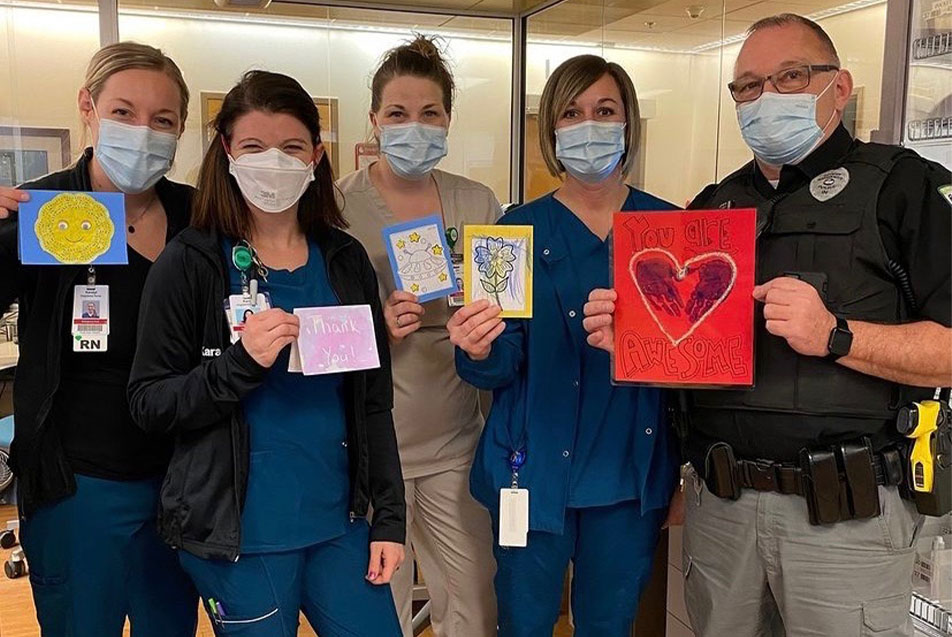 2. Economic Impact
According to the National Center for Rural Health Works, on average, the health sector constitutes 14% of total employment in rural communities, with rural hospitals typically being one of the largest employers in the area.
Hospitals are also a key part of business development and talent attraction. People looking to move to the region want to know they'll have access to quality healthcare.
"As a hospital, we are a vital part of the economic growth of the community. We provide a strong healthcare facility that other area leaders can share as they attempt to recruit new talent to our area," Adkins said.
1. Caring People
Nationwide, it's no secret that the healthcare industry is facing unprecedented staffing challenges, and rural hospitals feel the effects even more.
When asked how they recruit co-workers and providers, Selig and Adkins focused on the unique aspects of rural healthcare that just aren't easily replicated anywhere else.
"I believe there are people who prefer a rural area because of our ability to easily know one another and connect whenever we need to," Adkins said. "It's not uncommon for any of our co-workers to reach out to me directly … That kind of accessibility and communication may not always be possible in larger settings."
Selig said he wished everyone could hear the great stories that come from his staff.
"They love their patients and want to make a difference in their lives," he said. "They're often sitting with people, listening, just going above and beyond. They'll call families months later, just to check in. It shows their heart and that they truly care."
Additional commentary
When asked about the benefits of rural hospitals for members of these communities, Scott Gabriel, president, Parkview Whitley Hospital and Parkview Warsaw, said, "These facilities offer many of the same services and quality offered by larger hospitals in a much more intimate environment, by people who live in your community."
And while residents can get care just up the road, they still garner the enormous expertise of the Parkview Health system. "In the current digital world, your health information is available to all providers, whether local or in Fort Wayne," Scott said. "We are also able to use telehealth services to utilize specialists in Fort Wayne. And if additional care is needed, we can safely transport patients to Parkview Regional Medical Center." In short, our rural hospitals boast, "the latest technology, state-of-the-art buildings, and high-quality care in your community, which makes support from family much easier." Sounds like a win all around.