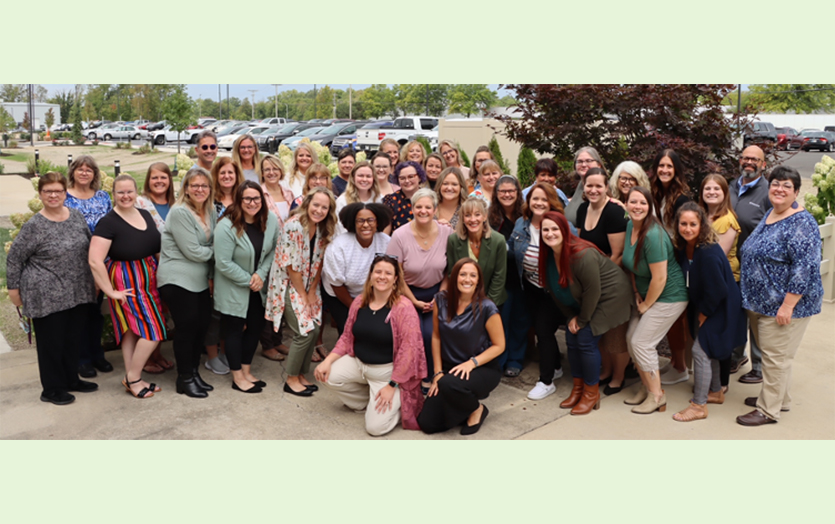 Parkview's Nurse Residency Program enhances the well-being of our nurses through increased engagement, education and empowerment. We spoke with nursing professional development specialist, Kristen Brenneke, and nursing professional development practitioners, Lelia Gessner and Zaida Ortiz, to get more information about this unique opportunity that benefits both patients and caregivers.

What exactly is the nurse residency program?
Our Nurse Residency Program helps any nurse who is new to the profession get that extra education and support they need as they get started in their new career. It serves as a bridge between that transition from nursing school to real practice to make that shift smoother.

How is the program structured?
There are ten courses these new nurses are expected to complete. They are taught as a hybrid with options for virtual and in-person attendance. Nurses in the program work at their own pace and schedule to complete the courses, though it's suggested to complete one seminar per month over 12-18 months. Each cohort is a group of around 30 new nurses from the entire health system.

What are the benefits of the Nurse Residency Program?
It helps nurses feel like they aren't alone, and we're going to help them transition into their new role and get their careers off on the best foot. There are so many skills that come with on-site experience, that simply can't be taught in nursing school, and we help these new nurses get the support and confidence they need to thrive in these areas.
Additionally, we find it benefits patients and the health system by:
Improving patient outcomes
Reducing first-year turnover
Introduces evidence-based practices

Who is eligible for this program?
All nurses within their first year of nursing (required)
Newly-licensed nurses (NGRNs)
BSNs and ASNs

How is the program a differentiator for new nurses?
Starting these nurses out with a team/cohort experience means they have a camaraderie with other nurses right out of the gate. They see the same people often and gain the value of connecting with others in a similar situation. That social benefit can make a big difference as these professionals navigate the early stages of their career.
The Nursing Residency Program also offers in-depth discussions on topics like end-of-life care, palliative care, conflict management, transcultural nursing, interprofessional collaboration, and emotional intelligence. We also discuss de-escalation techniques and how to go through scenarios that may come into play. These are lessons they will carry throughout their professional lives, and also foundational to the care we strive to provide to every patient, every day at Parkview.
Another way this program is a differentiator is that it helps lower first-year turnover. Overall, national rates of turnover for nurses is typically highest in their first year of nursing. And it's because nursing schools don't always prepare nurses for what they will learn on the floor. That holds true even for those transitioning from a patient care tech to nursing. This program supports that shift to set new nurses up for success.

Building a nursing culture
The Nurse Residency Program focuses on education and training so that newly graduated nurses can feel confident in their abilities to care for patients, but more than that, it gives co-workers a space to talk about problems, build relationships and find support as they navigate their new career. The goal is to help give that support during that first year and beyond so that our nurses can thrive and feel invested in the Parkview health system.

How many are currently enrolled in the program?
There are currently 450 team members enrolled in the Nurse Residency Program, which includes new nurses from all community hospitals throughout the health system.

Any other important details about this program?
Parkview Health Transition to Practice RN Residency is accredited as a Practice Transition Program by the American Nurses Credentialing Center's Commission on Accreditation in Practice Transition Programs.
The Nurse Residency Program is a part of nursing professional development at Parkview. We work in teams to support our regional service lines with NPD teams across our hospitals and ambulatory areas. If you want to learn more about Parkview's Nurse Residency Program, please email centrallearningNPD@parkview.com. Visit us online to learn more about Nursing at Parkview and see current openings.