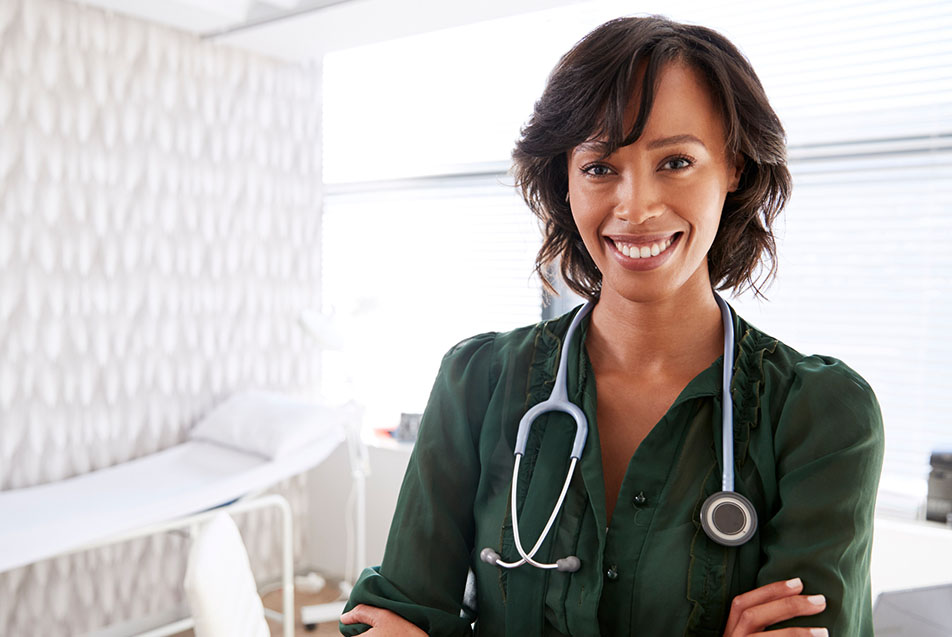 This post was written by Lauren Tom, NP, Gastrointestinal Care Team, Parkview Cancer Institute.
A nurse practitioner (NP) is a vital part of any healthcare system. They are advanced practice providers (APP) who can assess, diagnose and treat acute and chronic conditions. These practitioners can also interpret diagnostic tests, prescribe medications (along with other therapies), counsel patients, assist in the operating room, complete procedures in the outpatient clinic, conduct physicals and more. NPs work as part of an interdisciplinary team, collaborating with all members of the healthcare system to provide the highest quality patient care. You can find NPs working in various settings such as hospitals, outpatient clinics, home health setups, specialty clinics and via telehealth.
Moreover, in 23 states and Washington D.C., NPs have full practice authority, which means physician oversight is unnecessary or required. However, in Indiana and 27 other states, nurse practitioners have reduced or restricted practice authority. For those practitioners in Indiana, this means they must sign a collaborative agreement with a physician who reviews roughly 5% of their charts and prescriptions.
Education, training and experience
All NPs must complete a bachelor's degree followed by at least a master's degree in nursing. Some individuals may choose to go further and complete a doctorate. Eventually, each NP must sit for and pass a national certifying exam and receive state licensure.
Every NP starts as a nurse, either working as a nurse while completing NP classes or spending many years as a nurse, then deciding to go back to school to gain the ability to advance their practice. No matter the scenario, throughout their training, each person must complete a minimum of 500 clinical hours with direct supervision in various settings, all the way from primary care to mental health and surgical specialties.
The American Nurses Credentialing Center (ANCC) or the American Academy of Nurse Practitioners Certification Program (AANPCP) are all certification boards from which all NPs must receive certification. These credentialing bodies also require 50 hours of continuing education and 1,000 clinical hours before certification renewal every five years, or instead, an NP can choose to retake their certifying exam.
The differences between an NP and a physician
Physicians must complete a bachelor's degree before applying for medical school, which lasts for four years. A student then must complete a residency program lasting 3-7 years, tailored to the type of medicine the student wants to practice (family medicine, obstetrics, etc.). After residency, a physician may choose to complete a fellowship for 1-3 years, which is additional training in a subspecialty. NPs work jointly with physicians in primary care and specialties to provide excellent care to patients through varying degrees of collaboration.
A typical day for an NP
Each day is different in the career of an NP, and their roles can vary significantly depending on the following:
Patient population
Level of sickness
Inpatient vs. outpatient setting
Walk-in-clinic vs. scheduled appointments
Hours worked
Some NPs may complete clinical tasks, assist with procedures, or collaborate with physicians to complete patient encounters, while others have administrative responsibilities, focus on video visits or travel to patients' homes to complete assessments and provide care. The list and possibilities are endless! Where there is a need for increased access to care, nurse practitioners can bridge the gap to meet patient needs.
Final thoughts
NPs can choose their role. Whether it's primary care, mental health, pediatrics, trauma, oncology, surgery, home health, occupational health, pain management, orthopedics, women's health, education, or administration, they are empowered and often gravitate towards the specialty they have the most passion for. But, no matter what they choose, NPs will provide high-quality, evidence-based care centered around the patient at every interaction.