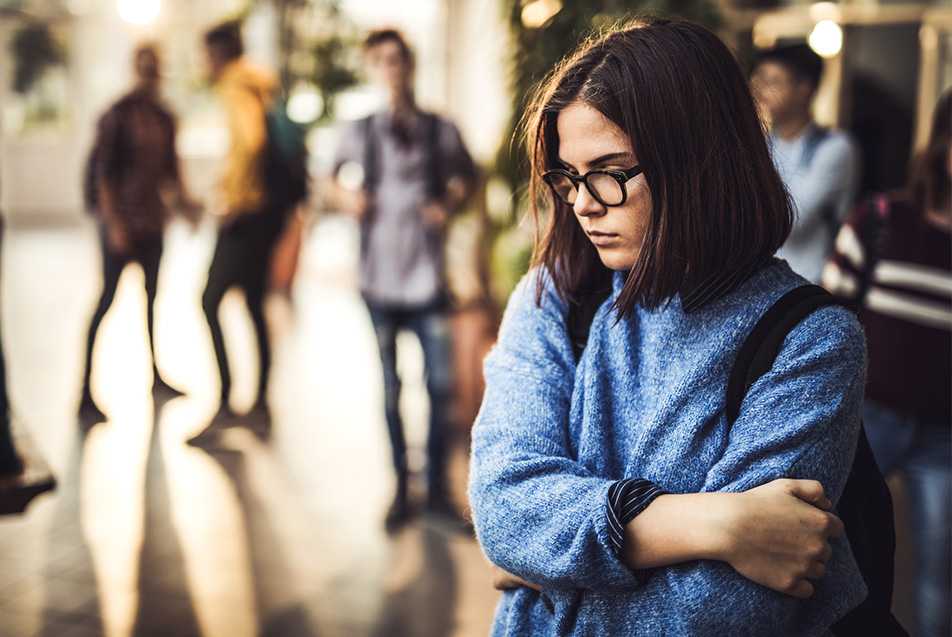 With social media platforms growing in popularity, instances of bullying only seem to be increasing, leaving parents feeling concerned and helpless. As children head back to school, it's a great time to educate yourself about the warning signs and steps you can take to help your student through a troubling time with their peers.
While some of the red flags can be easier to detect, some are a bit subtler. According to Parkview Behavioral Health, parents should watch for any of the following as indicators of possible issues at school.
10 signs your child might be getting bullied
Sudden change in attitude toward school or fear of the school bus.
Unexplained cuts, bruises or other injuries.
Significant drop in grades.
Wanting to stay home from school due to vague physical symptoms like stomach aches or headaches.
Changes in eating and sleep patterns, or nightmares.
Changes in friends and activities.
Angry outbursts or mood swings.
Unexplained missing toys, school supplies, lunches or money.
Bullying siblings or other smaller children.
Self-destructive behaviors like self-harm, suicidal thoughts or running away.
Once you have identified an issue, it's time to face the situation and help your child get through it safely. Try applying a balance of sensitivity and proactive steps to combat and diffuse the difficult situation.
How to approach your child if you think they are being bullied
Listen to what your child has to say. Be open and hear them. Ask what you can do to help, and avoid assigning blame for the situation. (When parents try to figure out why a child is being bullied, it can create the 0 feeling that there is a justifiable reason for such behavior.)
Avoid personalizing your child's situation by relating to your own history.
Avoid retaliation against the bully or their family.
Talk to your child about how to react. Work to minimize response, seek help if they feel unsafe. Try role-playing to practice!
Contact a teacher or administrator at the school that can be an ally for your child.
Get support for yourself. This is difficult for parents as well! Be sure to find someone to talk to for perspective and advice.
Work to restore and build your child's self-esteem. Find activities they are good at that make them feel good about themselves. Children with confidence and strong self-worth are less likely to be victims of bullying behaviors.
Empower your child to become a problem solver and work with you to develop plans and solutions.
Always remain calm!
Remind your children that it is OK to feel worried and anxious. It's important not to dismiss their feelings. Let them know that adults have these feelings, too. When they feel understood, they are more likely to receive your advice and assistance.