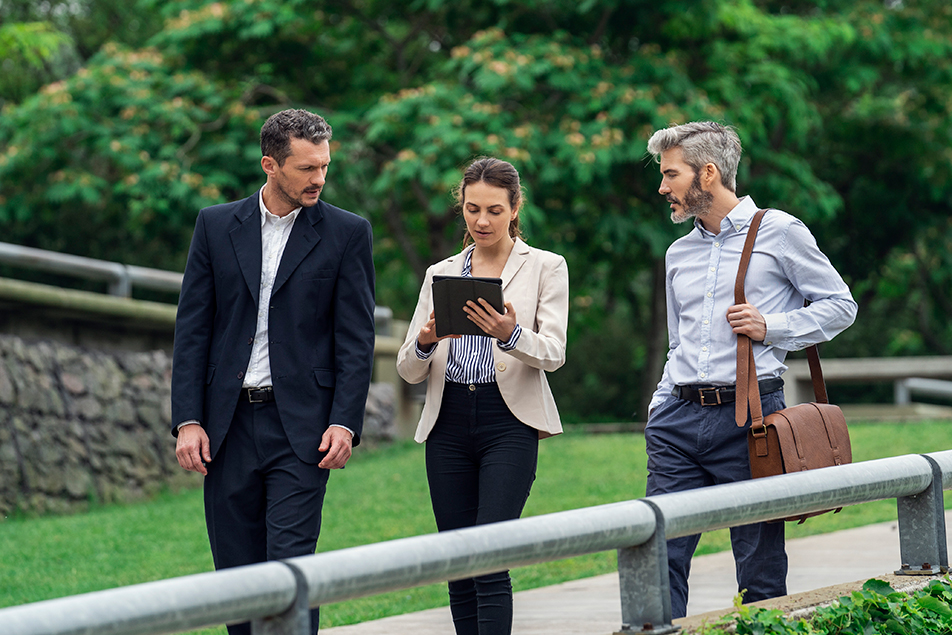 This post was written by Raya Beerbower, RDN, Parkview Health.
You might think you need to spend at least an hour at the gym or attend a fitness class six times a week to get in a good workout or benefit from exercise, but that's not the case! Much of your physical activity could come from an action as simple as going on a walk, doing jumping jacks or push-ups, or cleaning your house. It does not have to be complicated.
Recommendations
First, let's review the recommendations for physical activity to obtain substantial health benefits. Adults should do at least 150 minutes (2 hours and 30 minutes) to 300 minutes (5 hours) of moderate-intensity per week, or 75 minutes (1 hour and 15 minutes) to 150 minutes (2 hours and 30 minutes) of vigorous-intensity aerobic physical activity per week, or an equal amount of the two.
Examples of moderate-intensity activity are anything that gets your heart beating faster (e.g. biking, shooting basketballs, swimming, walking or gardening). Vigorous-intensity activity would be something more intense that you can't easily talk through (e.g. running, playing a higher intensity sport for an extended period of time, jumping rope, or carrying something heavy).
Tips for staying active
Here are some simple ideas for inserting exercise into your day if you struggle to make time for physical activity.
1. If you have a desk job, set a timer to get up every 30 minutes and walk around. Even if you can only walk around the office, do a few laps, and stretch before sitting back down.
2. Ask your employer to supply a standing desk for your office so that you can use your leg muscles while working. Standing at your desk also allows for more blood flow, returns your blood sugar levels to normal quicker after a meal (compared to sitting), and reduces the risk of shoulder and back pain.
3. If you plan meetings, schedule them outside or in a location where the group can walk and talk.
4. Take the stairs instead of the elevator and park further away from the building or store. (You've probably heard these before, and for good reason! Adding more steps can make a big difference.)
5. Join a gym that you pass on the way to and from work. Bring a change of clothes and plan on doing at least 30 minutes of activity while there before or after your scheduled work shift. If you aren't sure how to use certain gym equipment or what exercises to do, most gyms have classes that you can join or employees who will show you around. Find a gym that has a class you'd be able to attend right before or after your scheduled work shift. Don't be afraid to try new things! You may be surprised at the classes you end up enjoying. Most facilities allow you to try a class for free before you commit.
6. Sit on an exercise ball at work instead of a regular chair to help build core strength.
7. Do calf raises and/or squats while brushing your teeth or combing your hair.
8. Keep free weights at your desk and do simple exercises while you're on the phone or during down time.
9. If you have a longer lunch break, take a short walk.
10. Some places of employment provide exercise equipment or have a gym at their facilities. If your job has this, take advantage because it's likely low-cost or free for you to use!
11. Buying a pedometer or fitness tracker is a fantastic way to make sure you are getting in more exercise. Tracking your steps encourages you to aim for a higher step goal every day. Some pedometers will let you set a goal or will set one for you and remind you how many more steps you need for that day.
12. Plan ahead! Use your weekly planner to not only prepare for future events and appointments, but your exercise as well. Block out times on certain days of the week when you know you'll be able to exercise. Start small with 1-2 days of the week. Do whatever you'll be able to do, whether it's a 15-minute block of time or an hour. Remember, something is better than nothing! If it's written down as a part of your daily schedule/routine, you're more likely to follow it.
13. Most importantly, find something you enjoy! Try out different types of exercise and find something you like. You are probably not going to love every workout you do but finding something that you don't dread every time you do it makes it a lot easier to stick to.
The role of strength building
It's important to include muscle-strengthening activities at least twice a week. These will allow for even more benefits. Weightlifting can be intimidating but start small and find someone how can help guide you through beginner exercises.
Check out this resource for more recommendations and tips on exercise.